Off The Record
11-Year-Old Girl Had Inoperable Brain Tumor But Two Months Later, Doctors Are In Shock
Story of one of the cheeriest kids you'd ever want to meet, Roxli Doss.
Roxli, age 11, has the same interests as most girls her age, including spending time with her pals and riding horses. It wasn't until one day that she started getting severe headaches.
The family doctor saw Roxli and recommended that she see a specialist, so her parents did just that. When the lab results confirmed that the girl had a rare, incurable brain tumor, the Doss family was distraught.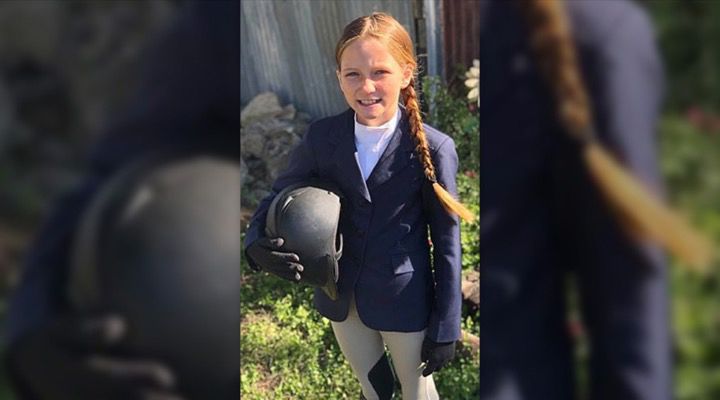 Possessing a Positive Attitude and Appreciating Life
In many ways, Roxli appreciated the ordinariness of her life. The little girl enjoyed spending time with her pals and taking pride in her horseback riding passion. In spite of the plenty in her life, Roxli's parents worried when she began to report daily headaches that mimicked migraines.
A Horrifying Prognosis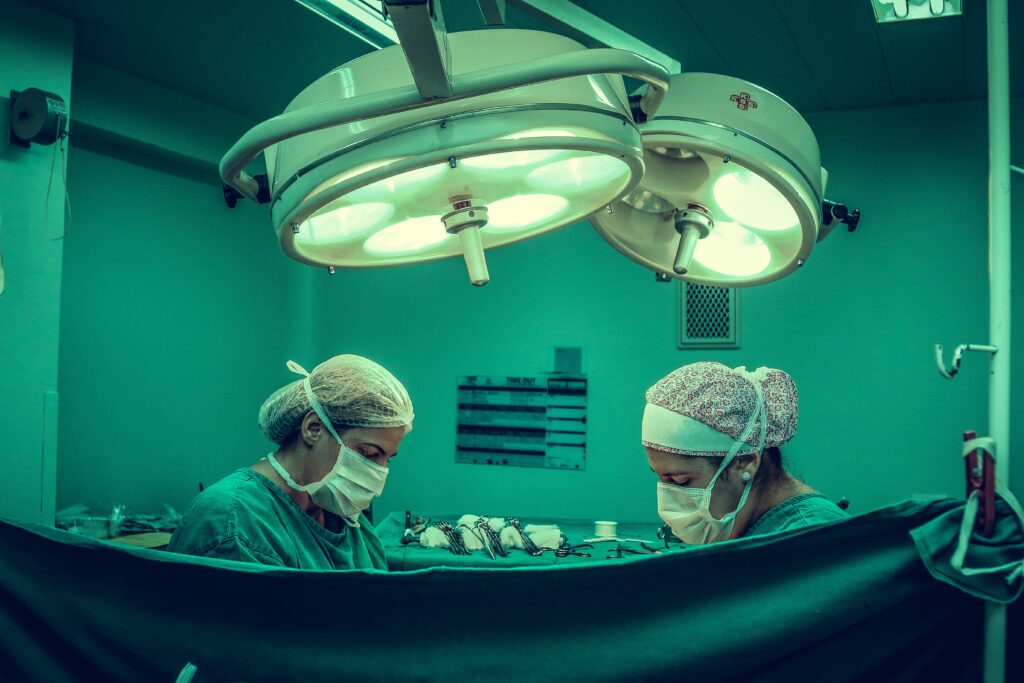 Surgeons' worst fears were realized when lab results confirmed the worst. Diffuse intrinsic pontine glioma (DIPG) is a rare and inoperable brain tumor, and it was just diagnosed in Roxli. Additional information was provided by Dr. Virginia Harrod of Dell Children's Medical Center.
Rarely Seen
Daily Mail quotes Dr. Harrod as saying, "It is very rare, but when we see it, it is a devastating disease," she said. "You have decreased ability to swallow, sometimes vision loss, decreased ability to talk, eventually difficulty with breathing."
Devoutly Praying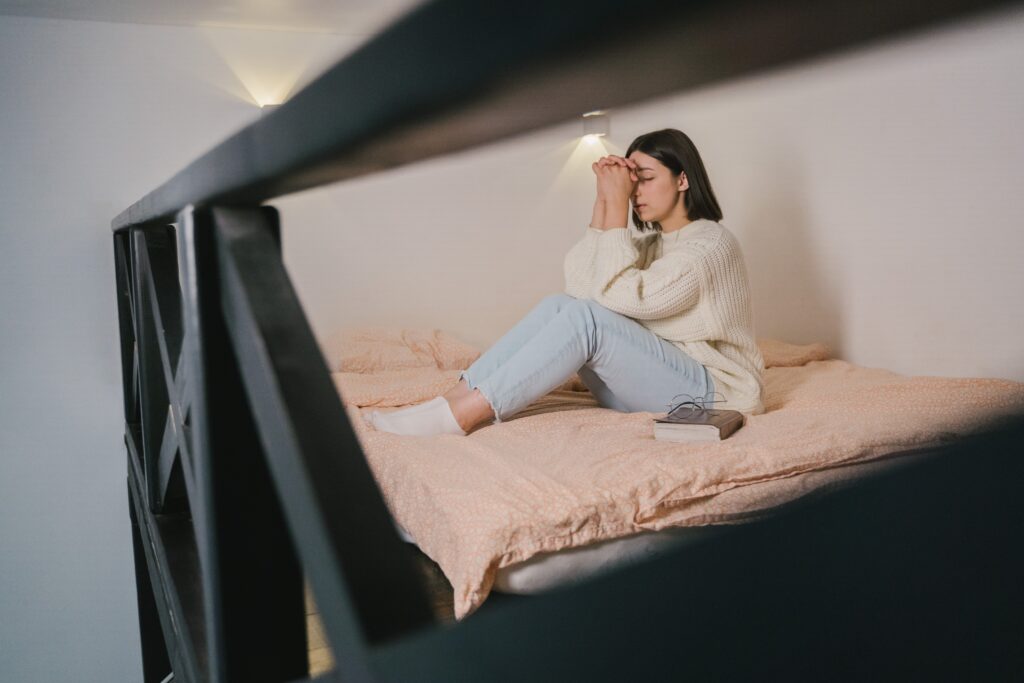 The tumor was inoperable, but Dr. Harrod suggested radiation treatment for Roxli nevertheless because it improves cancer patients' chances of living longer. Meanwhile, Gena and Scott, Roxli's parents, were routinely praying for a miracle at their church.
Probable Alternate Diagnosis
The Doss family wasn't content with a single doctor's diagnosis, so they sought second and third opinions at a total of five different clinics and hospitals. When the Doss family's five doctors reached the same conclusion, they prayed more fervently and launched a fundraising campaign to help pay for medical care for their daughter, Roxli.
Intense Frequency of Visits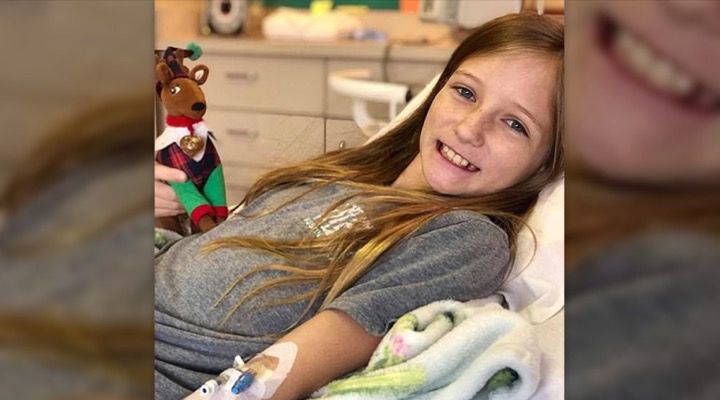 Their search for a second opinion led Roxli's parents to Texas Children's Hospital in Austin, Dana-Farber Cancer Institute in Boston, Johns Hopkins Children's Center in Baltimore, and University of Texas MD Anderson Cancer Center in Houston. They were warned that Roxli's condition would worsen as the tumor expanded.
Results to Expect
Doctors the family saw all predicted a slow, steady deterioration in Roxli's vital signs over time. It is estimated that just around nine months after an initial diagnosis, the average survival time for patients with this type of cancer, but Roxli and her family were prepared to fight.
Aggressive to the extreme
Only about 200–300 youngsters in the United States are diagnosed with DIPG per year. Although the average age of a child diagnosed with this disease is five to nine, Roxli was already a few years above that mark, making her case even more unusual. Doctors detest having to tell parents their child has DIPG because the cause is unknown.
Falling Fast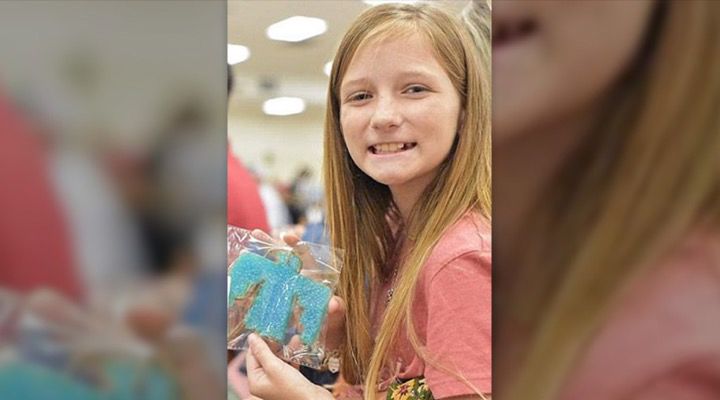 Due of its position at the base of the brain and the top of the spine, the tumor is inoperable. The pons, a part of the brain that controls vital activities like breathing, sleep, and blood pressure, is being compressed by the tumor.
Read Later: Man Says Goodbye To His Wife As They Took Her Off Life Support, But Then She Utters 5 Words
Beginning Signs and Symptoms
The Doss family noticed something was awry with tiny Roxli, who displayed the earliest symptoms of DIPG. Most children with this ailment don't even live long enough to receive radiation therapy, and they also deal with complications like facial paralysis and unusual limb motions.
Positive Results
In a stroke of good fortune, Roxli's tumor was detected early and she was able to start radiation treatment right away. To determine how well she would respond to the radiation, she needed to spend six weeks in the hospital, six days a week. According to the Michael Mosier Foundation, radiation is effective in reducing DIPG tumor size in 70% of patients.
Simply Incredible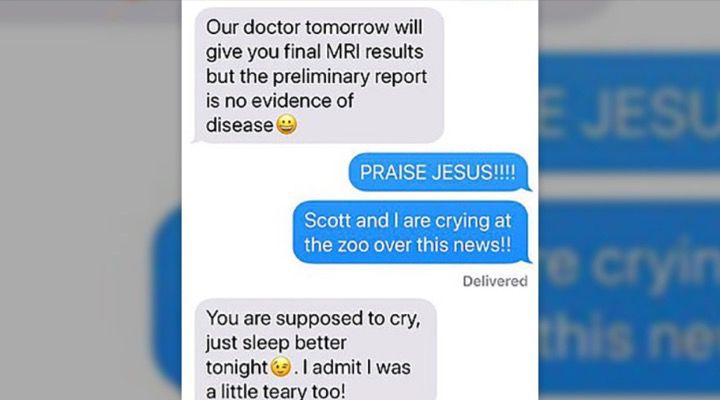 A full six weeks of radiotherapy later, despite the dismal prognosis, Roxli went in for an MRI and a checkup with Dr. Harrod. "When I first saw Roxli's MRI scan, it was actually unbelievable," Dr. Harrod remarked. Medical staff, while overjoyed, were left bewildered by the complete disappearance of the tumor.
Automatic Regression
DIPG tumors are exceptionally unusual to spontaneously retreat, in contrast to other types of cancer. Immune response, according to an essay by Dr. Momna Hejmadi, a senior teaching fellow in the department of biology and biochemistry at the University of Bath in the UK.
Subtle Physical Cues
Dr. Hejmadi suggests that the body's immune reaction to foreign antigens may be to blame for tumor regression, however a case report from Japan in 1988 revealed that the removal of only a portion of a man's kidney cancer tumor led to the tumor's spontaneous remission.
Creating a new chapter in human history
As the first patient ever to have a tumor eradicated by radiation therapy, Roxli achieved significant strides in the field of medicine. Due to the aggressive nature of this disease, Roxli will need to continue receiving therapy and returning to the hospital on a regular basis.
Read After: "Ghost Boy" Wakes Up From A Coma After 12 Years… Then He Revealed This Spine-Chilling Secret
Immunotherapy
Recent advances in cancer care have given rise to immunotherapy, a novel approach that use the immune system to target malignancies. Even though this approach has shown some success for doctors, it has also been linked to the deaths of certain patients since it causes the body to turn on itself. The plan is to treat Roxli with this method in the hopes that it would halt the spread of cancer.
Offering gratitude to God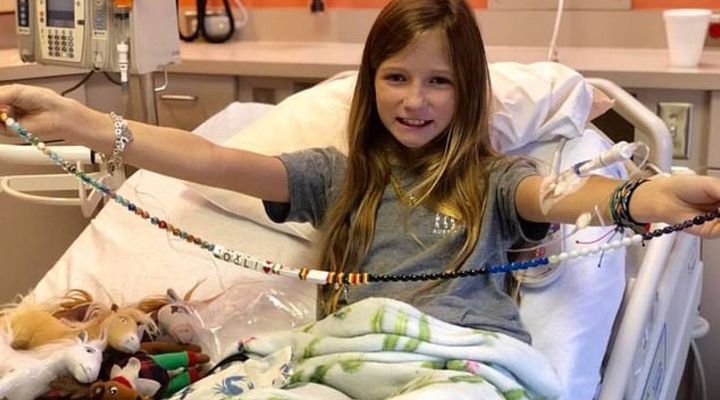 Because of their faith, Roxli's parents have been praying and thanking God for her miraculous recovery from cancer. "Every day we still say it. It's kind of our family thing that God healed Roxli," Gena stated.
Amazing Work!
Scott, Roxli's dad, expressed similar feelings of gratitude for his daughter's health. "We didn't know how long she would be healthy and, look at her, she's just doing awesome," Scott said. In spite of this, he knows that Roxli isn't out of the woods just yet, which is why he set up a GoFundMe campaign.
GoFundMe
When medical costs started piling up, the family knew they needed to turn to crowdfunding to help pay for Roxli's care. The Doss family is in desperate need of assistance, and thus far they have managed to raise about $25,000 out of a total target of $50,000. "We are using it to keep family and friends updated in one place. We appreciate your support and words of hope and encouragement."
Being filled with optimism
The Doss family is optimistic about Roxli's future and often prays for a cure to the cancer that has already been treated. As the Doss family notes on the fundraising page, "Please join with us in celebrating how much God showed his power and love and in praying that Roxli will gain every benefit and avoid every side effect."
Sad News
Roxli from Texas has passed away on April 10, 2020 after fighting "DIPG" since June 2018. She made International news in 2018 when her MRI after radiation showed no evidence of the tumor. Sadly, even in cases like this, DIPG returns to claim their life…
There was a special place on this Earth to Roxli from God, so we must always remind ourselves of it.
Please SHARE this story to keep the memory of this brave girl alive!