Off The Record
Will Smith Revealed How He Feels After Watching Chris Rock's Bold New Netflix Special
In other words, it was the slap that everyone heard.
Will Smith's punch to Chris Rock at the 2022 Oscars was one of the most shocking things to happen on a broadcast awards presentation in recent memory.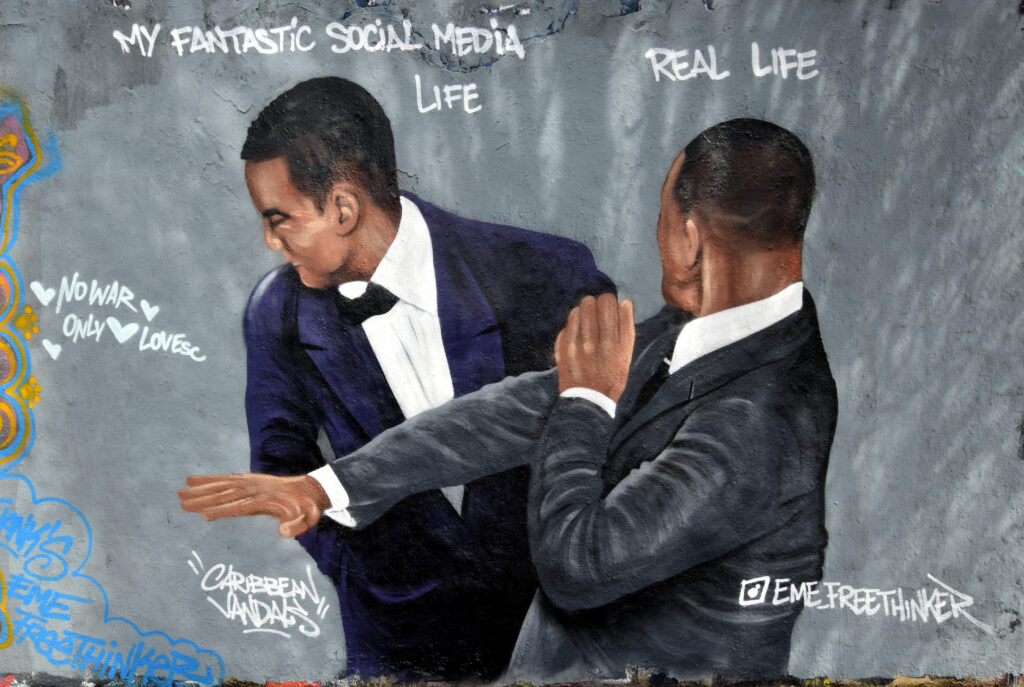 When Rock, acting as the evening's host, made a joke about Smith's wife Jada Pinkett Smith's alopecia, it was enough to get Smith up from his seat, walk on to the platform, and land a blow that nobody saw coming.
A year has passed since the iconic event, and while Rock has kept a quiet profile, he clearly isn't in the mood to forgive and forget. In fact, the comedian recently filmed a Netflix special in which he discussed Smith, his wife, and the Oscars controversy from a year ago in great detail.
The actor Smith was reportedly "embarrassed and hurt" by the incident.
Unbelievable as it may seem, an entire year has passed since the Oscars fiasco of 2022.
On the night he was awarded the "Best Actor" statuette for his role as King Richard's father, Venus and Serena Williams's father, Will Smith became viral for all the wrong reasons, drawing the ire of his fellow attendees and TV viewers around the world.
The 54-year-old actor has spent the better part of the past year offering apologies for his actions, which led to a 10-year suspension from the Academy Awards.
Yet, Chris Rock patiently waited for his opportunity to respond. With his new Netflix special titled Chris Rock: Selective Outrage, which premiered a week before this year's Academy Awards, the popular comedian spared no punches in his criticism of Smith.
"You all know what happened to me, getting smacked by Suge Smith. Everybody knows," Rock said. "It still hurts. I got 'Summertime' ringing in my ears."
He continued: "We are not the same size. This guy does movies with his shirt off. You will never see me do a movie with my shirt off. If I'm in a movie getting open-heart surgery, I got on a sweater.
"He played Muhammed Ali. I played Pookie in 'New Jack City.'"
Rock then brought up Smith's wife, Jada Pinkett Smith, alluding to the actress's prior statement about a "entanglement" with another guy while married.
"I did not have any entanglements," Rock said. "She (Jada) hurt him way more than he hurt me."
Rock concluded: "I love Will Smith. Now I watch 'Emancipation' just to see him get whooped."
After seeing Rock's Netflix special, Smith reportedly had a profound emotional response, as reported by Entertainment Tonight. The publication claims he hasn't seen it yet, but he's been upset and embarrassed by what others have told him about it.
The Daily Mail, meanwhile, suggests that if Rock had received a sincere and personal apology, he could have been willing to let the notorious slap fade from people's memories.
"Chris never got a one-on-one private apology from Will, only the public one which really meant nothing," a source close to Rock told the Daily Mail.
For or against whom did you advocate during the "slap gate" controversy? Is Chris Rock's humor too extreme for you? Is there any other explanation for Will Smith's slap on him?
Let us know your thoughts and feelings on all of the above by SHARING this article with Family and Friends!