Off The Record
Val Kilmer's Son Jack Looks So Much Like His Father When He Was Young
It's nice to watch our favorite stars enjoying time with their loved ones.
Once their kids are grown, we get to know a different side of them as dads.
The Instagram posts made by Val Kilmer's offspring demonstrate how much they adore their father.
Top Gun: Maverick is the follow-up to the classic film of the same name from 1986.
Fans of all ages were thrilled to see Tom Cruise return to the part of Pete "Maverick" Mitchell and give us a glimpse into his life as a seasoned flyer.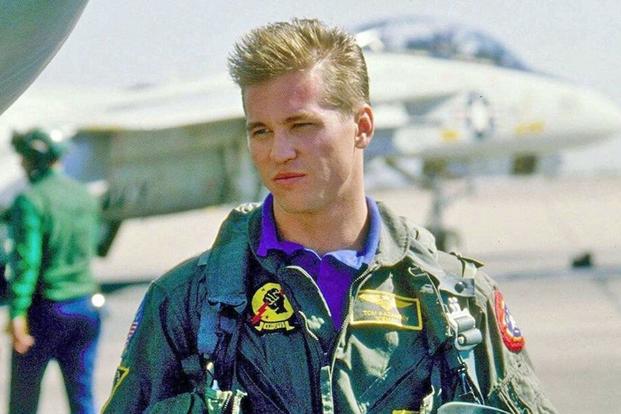 Fans already anticipated Val Kilmer's return to the role of Tom "Iceman" Kazansky, but the announcement that he would be appearing in the film came as a complete surprise.
With the actor's recent health problems, it was especially meaningful for his character to return to the screen.
Val has previously expressed his enthusiasm about working with Tom Cruise again, telling the media that their reunion "was like no time had passed at all."
Even while everyone was thrilled to hear that Val Kilmer will be returning to his legendary role in this highly anticipated sequel, there were two people who could not wait any longer.
His kids, Mercedes and Jack, are in this picture. His daughter's set photos with the caption "Finally allowed to post these pics from the @topgunmovie set 🙂 Maverick out now !"
Both she and her brother Jack sport pilot caps and Jack wears his aviator shades for the photo. And Jack might be a youthful version of Val Kilmer.
Mercedes and her father enjoyed a sweet embrace in the final photo, which was taken while he was working on set. It's touching that his kiddos tagged along to the set to watch their dad at work.
Jack, his kid, is a spitting image of his famous dad. It's eerily similar!
Val's health has been iffy for a while now, and he's still having some problems. He seems to be improving, but we still worry about him.
Seeing a father's love for his kids shine through is something special. Our best to Val Kilmer and his loved ones!
Please SHARE this article with your Friends and Family!