Off The Record
The Reason Why Brendan Fraser Was 'Blacklisted' From Hollywood For Years
Although Oscar winner Brendan Fraser was once blacklisted from Hollywood for a tragic reason, his career has since rebounded.
Fraser, 54, won the 95th Academy Award for Best Actor in a Leading Role today (Sunday 12 March) after receiving great recognition for his moving performance as a 600-pound recluse in The Whale, beating out Austin Butler, Colin Farrell, Paul Mescal, and Bill Nighy.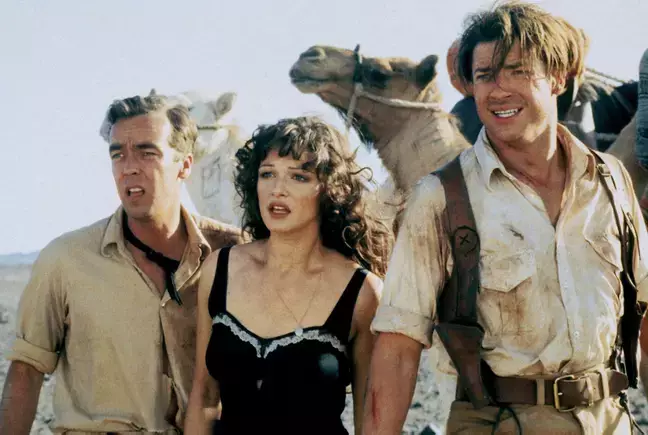 After enjoying massive success in the late 1990s and early 2000s with films such as The Mummy and George of the Jungle, the actor suddenly faded from the public eye.
It turns out that Fraser wasn't unemployed on purpose, but rather because he felt 'blacklisted' by Hollywood after speaking out in 2018 about past assault.
Actor made allegations of sexual assault against former HFPA president Philip Berk, saying he was a victim of sexual abuse in Hollywood.
Fraser told GQ in 2018 that he felt "miserable," "depressed," and "reclusive" after the alleged groping by Berk at an HFPA luncheon event in 2003, and that it "withered on a vine" in terms of his career.
"His left hand reaches around, grabs my ass cheek, and one of his fingers touches me in the taint. And he starts moving it around. I felt ill."
"I felt like a little kid. I felt like there was a ball in my throat. I thought I was going to cry… In my mind, at least, something had been taken away from me."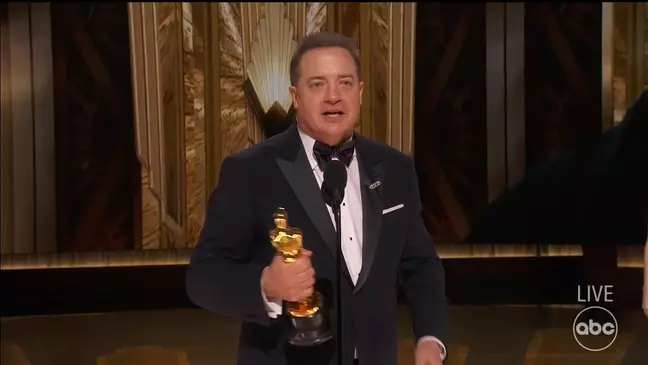 In his memoir from 2014, HFPA member Berk attempted to downplay the incident as a joke and recently told GQ, "His career declined through no fault of ours."
Fraser was reportedly banned after his bombshell admission, despite receiving a written apology from the Hollywood Foreign Press Association and the Golden Globes.
The actor's personal life went downhill from there, with problems like his mother's death, a divorce, and his own health troubles.
Now he's back and better than ever after winning an Oscar for his performance in The Whale.
He came out on stage with tears in his eyes, accepting the award, and exclaimed, "So this is what the multiverse looks like!
"I thank the academy for this honour… Darren Aronofsky for throwing me a creative lifeline and hauling me aboard the good ship The Whale."
Addressing his fellow best actor nominees, he said actors laid their 'whale-sized hearts bare', saying it was his 'honour' to be named alongside them in this category."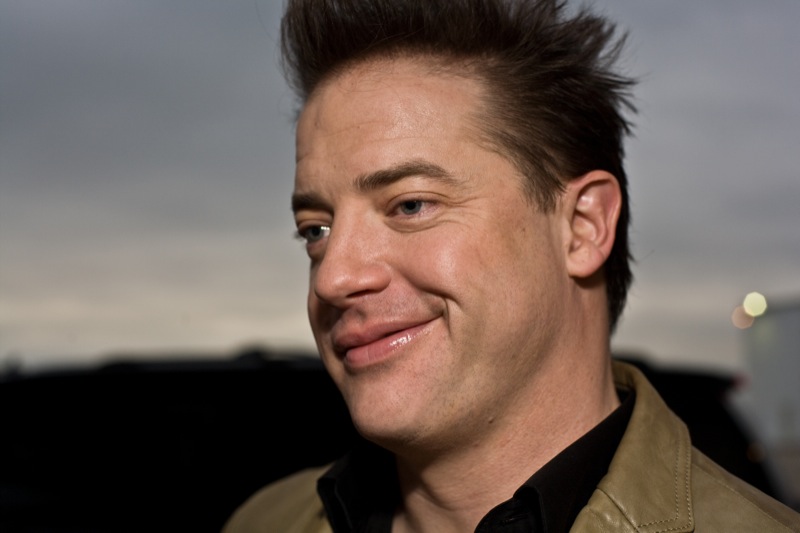 Fraser went on: "I want to tell you that only whales can swim at the depths of the talent of Hong Chau.
"I started in this business 30 years ago…there was a facility that that I didn't appreciate at the time until it stopped."
He added: "I just want to say thank you for this acknowledgement because it could not be done without my cast."
Please SHARE this amazing article with Family and Friends!