Off The Record
'The God I Serve Didn't Bring Me This Far To Leave Me,' says Steve Harvey
Kelly Clarkson accidentally mentioned her upcoming NBC Universal daytime talk program on "The Tonight Show Starring Jimmy Fallon". Finally, she confirmed that the 2019 season debut of "The Kelly Clarkson Show" would occur in the fall. Kelly's afternoon show will replace Steve Harvey's "Steve" program.
Following the errant broadcast, Steve responded to the news by expressing his displeasure with NBC Universal for failing to inform him directly.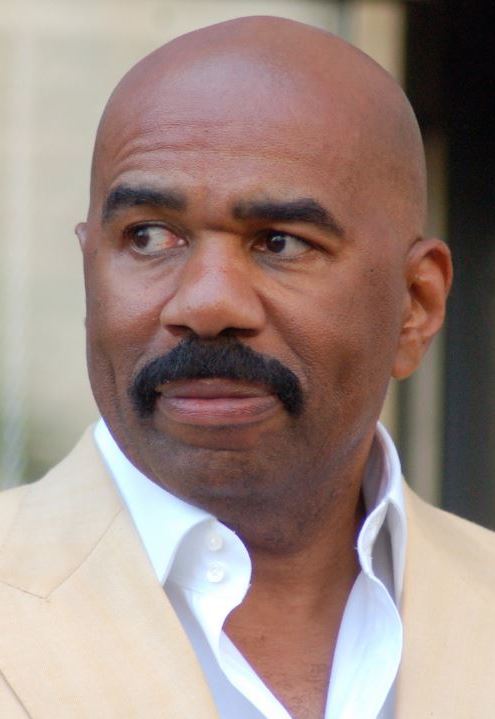 "I thought it would've been nice of them to come to me — as being the only dude that's survived [on daytime TV] for them for seven years — and say, 'Steve, we're thinking about doing this.' But no, they just made an announcement. So when you do that, I gotta make announcements, too," he said.
Steve insisted that he had no idea what would happen to his TV show.
The media were the only source of information for him. In an interview at Variety's Entertainment Summit he said, "I thought I was until they made an announcement a couple weeks ago that they wanted to give Kelly Clarkson the owned and operated NBC Networks, and that's my slot. I don't know if it sold — it's not selling like they thought."
Read After: It's Been A Rough Few Years For Simon Cowell
Steve, apparently frustrated by the entertainment company's actions, also gave a sneak peek at his contingency plan.
"You can't make announcements and not expect to have to hear one yourself. And so, I'm working. It'll be something real cute," he said.
He recently discussed the industry restrictions on his ability to continue his show on Steve Harvey FM, saying:
"They gon' close the door on me in 2019. All that means for me is God has another door for me to open. These people that make these decisions at these networks and stuff, they don't control my life. They control that little piece of section over there, I got the rest of it. God in charge of me. So every door that closes for you in 2019, if you understand that that allows for an opportunity for another door to open. Maybe I need some more rest? Maybe I've been working too hard? Maybe this is His way of saying, 'Hey partner, you gon' slow down. I'm going to help you slow down.' I've learned to accept God's will and understand that everything that happens to me, happens to me for my good and my betterment. Because the God I serve didn't bring me this far to leave me. You tell me. Why would God lift you to the height that He got you to just to see you fall? That's not the God we serve."
Please SHARE this news with Family and Friends!