Off The Record
Shiloh Jolie-Pitt Wanted To Become A Boy. Now 16 Years Old, The Teenager Has Become Unrecognizable
When Angelina Jolie and Brad Pitt initially began dating, it caused a media frenzy. Images of the two of them together could be found in every publication, regardless of whether you liked it, disliked it, or didn't care that two of Hollywood's most stunning stars were involved.
Hollywood's most famous couple stayed together for 12 years, during which they had three biological children and three adopted children, despite allegations of adultery and secret affairs.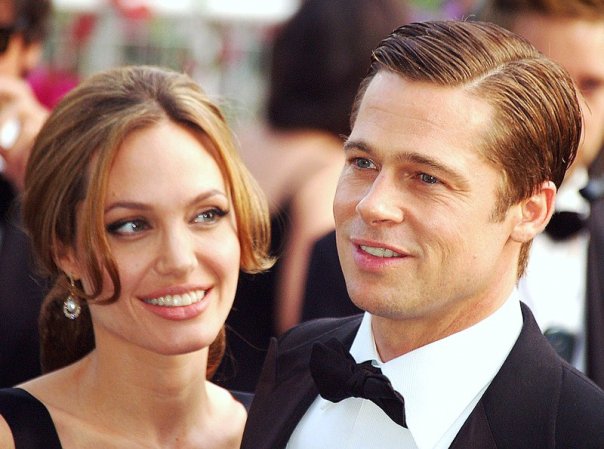 When "Tomb Raider" star Angelina Jolie met "Mr. & Mrs. Smith" actor Brad Pitt in 2004, she already had two adoptive sons. Their names are Maddox and Pax. Brad Pitt and Jennifer Aniston had not yet divorced.
"Because of the film, we ended up being brought together to do all these crazy things, and I think we found this strange friendship and partnership that kind of just suddenly happened. I think a few months in I realized, 'God, I can't wait to get to work.' … Anything we had to do with each other, we just found a lot of joy in it together and a lot of real teamwork. We just became kind of a pair," Angelina Jolie told PEOPLE in 2006.
There were many speculations of a romantic relationship between Pitt and Jolie at the time, but neither actor publicly addressed the rumors.
"We spent a lot of time contemplating and thinking and talking about what we both wanted in life and realized that we wanted very, very similar things," Angelina added.
The following year, in 2005, Angelina and Brad Pitt adopted a baby girl named Zahara Marley, who was born in Ethiopia.
The pregnancy announcement by Angelina Jolie, who was carrying Brad's child, solidified their relationship as a couple in 2006. She and Pitt went to Namibia to have the baby to avoid the media circus that would have followed a birth in the United States.
The announcement that "Brangelina," as the media has dubbed the couple, were expecting a child made headlines all over the world.
An army of paparazzi did everything they could to get near to the pair, as the first picture of the infant was estimated to be worth $1 million by photo agencies.
"Not since Jesus has a baby been so eagerly anticipated," wrote New York magazine.
On May 27, 2006, a healthy baby girl named Shiloh Nouvel was born to the happy couple. Their baby girl was born in the Namibian beach town of Swakopmund, at a private hospital known as The Cottage Medi-Clinic.
Dr. Rothbart told PEOPLE at the time, "Angelina underwent a scheduled cesarean due to breech presentation."
"The baby was a healthy 7 lbs. Brad was with Angelina in the operating room the entire time and cut the umbilical cord of his daughter. The surgery and birth went flawlessly. "
Photos of the stunning baby were auctioned off for a record sum, with the funds being donated to UNICEF.
"While we celebrate the joy of the birth of our daughter, we recognise that 2 million babies born every year in the developing world die on the first day of their lives. These children can be saved, but only if governments around the world make it a priority," the couple said in a statement.
Despite the media attention, the parents have done everything they can to keep their children's lives secret despite the unique circumstances of the child's birth.
The focus, of course, never left Shiloh. It's hardly shocking, thinking about her parents.
Shiloh celebrated her sixteenth birthday in May of this year. As of late, she seems to be maturing rapidly. The adolescent is said to have close relationships with her elder brothers and sister as well as her younger twin siblings, Knox and Vivienne, who are currently 14 years old.
The renowned family isn't active on social media, so not much is known about them. However, it has been reported that the couple's eldest biological child hasn't been called Shiloh since she was a toddler.
The child now goes by John Jolie-Pitt, a name she picked up for herself. While talking to Oprah Winfrey in 2008, Pitt revealed that Shiloh had requested he change her name to John.
"She only wants to be called John. John or Peter. So it's a Peter Pan thing. So we've got to call her John," he said.
"So we've got to call her John. 'Shi, do you want …' – 'John. I'm John.' And then I'll say, 'John, would you like some orange juice?' And she goes, 'No!' So, you know, it's just that kind of stuff that's cute to parents, and it's probably really obnoxious to other people."
John's split parents are fine with her wanting to dress like her siblings and they have no problem with the name she chose for herself.
"She wants to be a boy," Angelina told Vanity Fair. "So we had to cut her hair. She likes to wear boys' everything. She thinks she's one of the brothers."
Although the name Shiloh has special significance for Angelina, she was fine with the new moniker.
"It was a name my parents almost named their first child — there was a miscarriage: Shiloh Baptist. Because my father had been shooting in Georgia and that was the most southern name [my parents] could come up with," she explained.
"It's a name I always liked. I used to go under it in hotels: Shiloh Baptist. I'd gone under it when Brad called hotel rooms where I was staying."
Shiloh is close with both of her parents despite the bitter divorce between her famous parents, Brad and Angelina.
Furthermore, Brad Pitt is said to be a doting parent by the media.
"Brad's kids are the most important thing to him. He tells his friends he learns so much about life from his own children," a source told Entertainment Tonight, continuing:
"He and Angie have been getting along so much better since the custody rules have been worked out. They have come so far."
Do you agree that Shiloh takes after her dad a lot? It is widely believed that she has her mother's lips.
"Brad is so proud of Shiloh and who she has become. He loves that she always stays true to herself and is so good to her brothers and sisters," one source told ET.
Shiloh Jolie-Pitt surgery
A year and a half later, in March of 2020, Angelina Jolie confirmed that her daughter had undergone plastic surgery. For Time magazine's coverage of the celebration of women around the world, she put pen to paper.
"I have spent the last two months in and out of surgeries with my eldest daughter [Zahara], and days ago watched her younger sister [Shiloh] go under the knife for hip surgery."
"So my wish on this day is that we value girls. Care for them. And know that the stronger they grow, the healthier they will be and the more they will give back to their family and community."
When Shiloh Jolie-Pitt attended the UK premiere of "Eternals" in 2011, she once again became a media darling.
When Angelina Jolie attended a press conference for "Maleficent: Mistress of Evil," she wore the same black and white Dior that her mother did in 2019, as reported by People.
Many people were surprised by Shiloh's recent transformation and wardrobe switch. Shiloh has worn one of her mother's dresses before. Shiloh wore her mother's Gabriela Hearst dress to the US premiere of "Eternals" in July 2021.
All of us may take a cue from Brad and Angelina, who are setting a great example by letting their daughter Shiloh wear what makes her feel beautiful and wear her hair whatever she pleases.
Shiloh can take her time determining her own identity without worrying about whether or not she is measuring up to some ideal. Indeed, it's the ultimate goal of any young person.
Please SHARE this with Family and Friends!