Off The Record
She Became A Household Name & Global Phenomenon But Her Sudden Death Shocked Us All
Just hearing the name Elizabeth Montgomery conjures up images of her nose twitching on Bewitched, coupled by a small glint in her eye.
The beautiful actress rose to fame and international fame in the 1960s, but she passed away suddenly in 1995.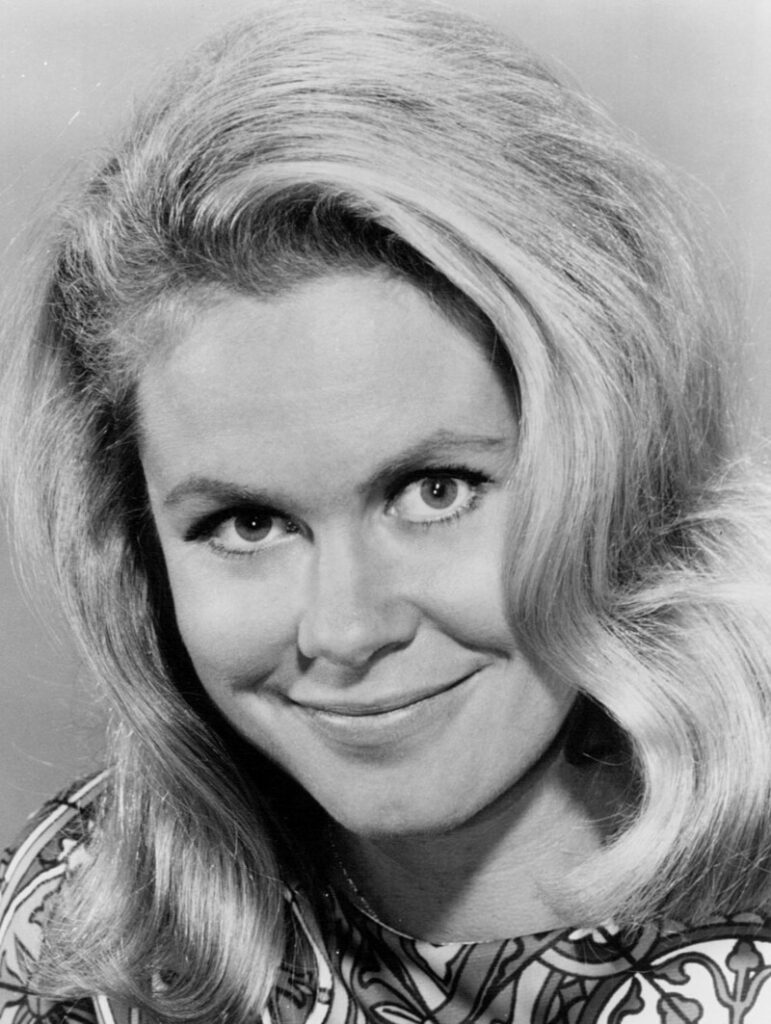 Elizabeth, unlike other Hollywood actresses and actors, did not require the services of a makeup artist or hairstylist to help bring out her best features. To me, she was the epitome of beauty, and I adored her on Bewitched.
After her time as Samantha Stephens on the 1960s comedy, what became of Elizabeth Montgomery?
The gifted actress would have turned 90 in 2023, but before that, we can reflect on her life and work in film and television prior to her sad death in 1995.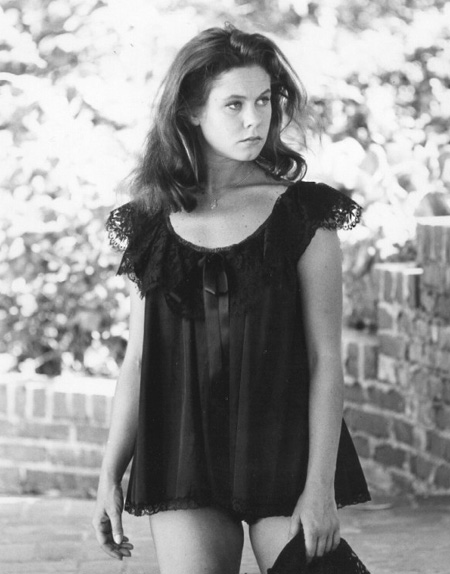 Having been born on April 15, 1933 in Los Angeles to a mother who was both a Broadway performer and a film star ensured that Elizabeth Montgomery would have a lifelong love of the arts.
"Dad tells me I often climbed on his lap after dinner and remarked, 'I'm going to be an actress when I grow up.' I don't know whether he encouraged me or not, but he told me he would humor me and would tell me to wait and see what happened when I grew up," Elizabeth said in 1954 interview with the Los Angeles Times.
Her famous actor father Robert Montgomery was a Hollywood legend in his own right.
"I'll be real honest and say that Daddy did help me get a break in TV and I'm really grateful for his assistance and guidance. He's my most severe critic, but also a true friend as well as loving father."
Before arriving to New York City, Elizabeth received her formal education in California. She then enrolled at the Spence School. When she finished high school, she spent three years in the American Academy of Dramatic Arts.
She first appeared on Robert Montgomery Presents, her father's variety show, when she was a teenager. She kept making multiple appearances on his show.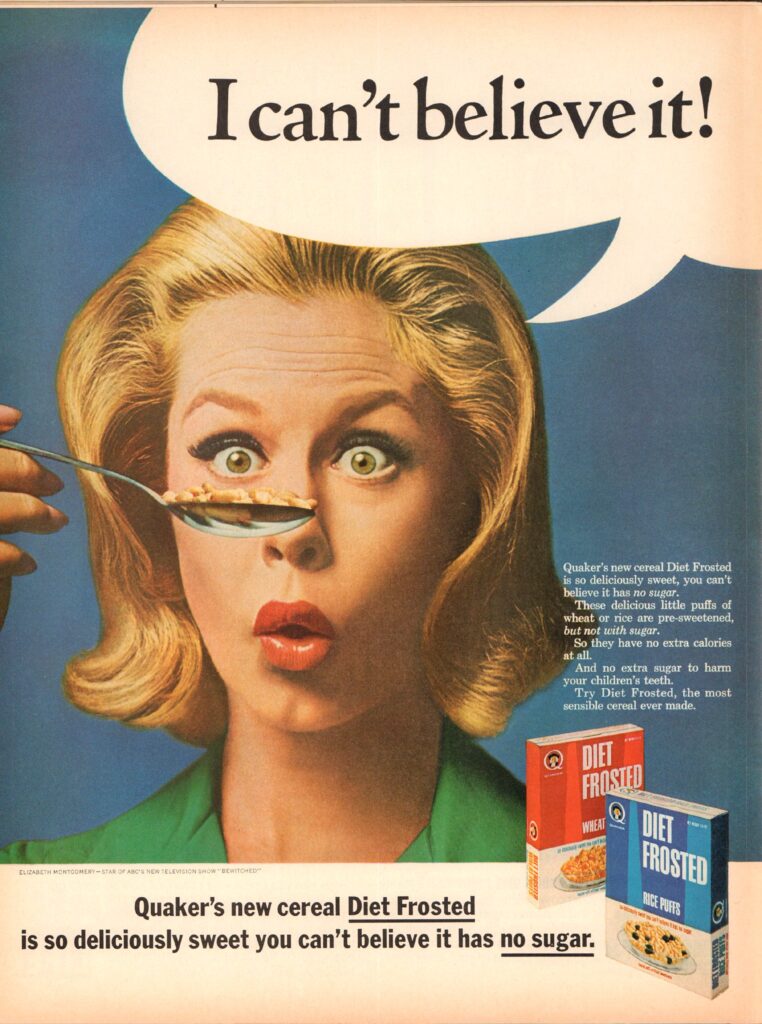 In 1953, Elizabeth made her Broadway debut in the lead role of Late Love. Two years after that, in 1957, she returned to Broadway after making her film debut in 1955 with The Court-Martial of Billy Mitchell.
Elizabeth sought love as her career progressed, but her relationships never seemed to stay.
She tied the knot with Frederick Gallatin Cammann in 1954, but the couple soon split up. She tied the knot with actor Gig Young in 1956; the couple lived together until their divorce in 1963.
Elizabeth met William Asher, a director and TV producer, on the set of Johnny Cool. She would find him to be helpful to her job, and the two of them would also have a lot of fun together romantically.
They tied the knot in '63 and went on to raise a brood of three kids.
Starring in Bewitched
Elizabeth Montgomery was a star on several television shows, including Alfred Hitchcock Presents, The Loretta Young Show, The Untouchables, and The Twilight Zone, but she is most remembered for her portrayal as the nose-twitching witch Samantha Stephens on Bewitched.
Eight seasons of the eerie comedy ran on television from 1964 to 1972, catapulting Elizabeth into the limelight.
Everyone wanted to imitate Samantha's nose twitch after she became famous.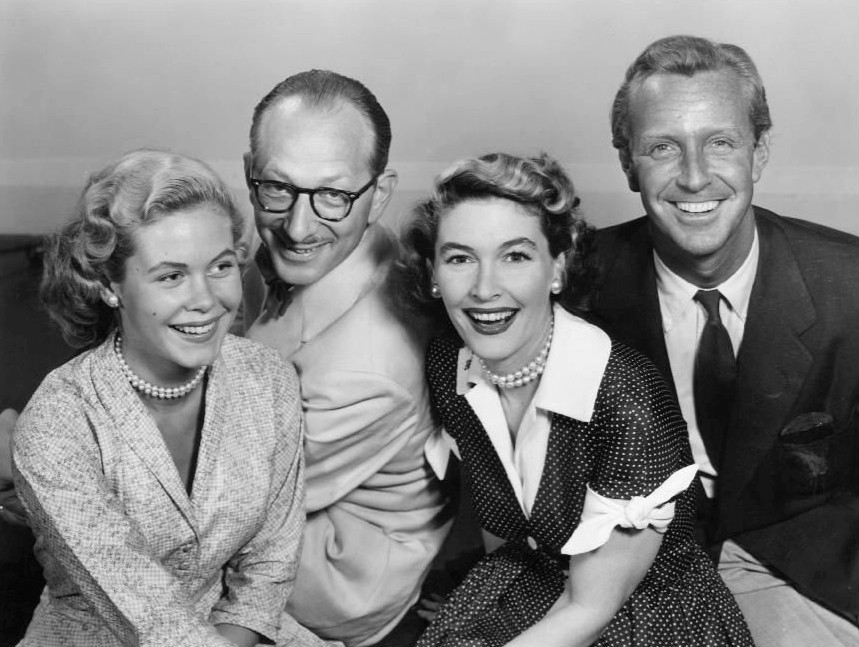 "I'd never thought much about a series because I liked the idea of picking a script I liked with a character I thought I could sustain for an hour. In a series, you live with one character day in and day out – and you only hope it will be one that will not drive you crazy," Elizabeth told AP in 1965.
Elizabeth's career continued after the cancellation of Bewitched and the dissolution of her marriage to Asher, and she starred in a number of TV movies that were very different from her work on the show.
Mrs. Sundance (1973), A Case of Rape (1974), The Legend of Lizzie Borden (1975), Black Widow Murders (1993), The Body Had a Familiar Face (1994), and Deadline for Murder: From the Files of Edna Buchanan (1995) are just a few of the films in which she played a leading role (1995).
She first met Robert Foxworth on the set of Mrs. Sundance. It wasn't until 1993 that they tied the knot, but they stayed together until Elizabeth's death in 1995.
"Before Jane Seymour, before Lindsay Wagner and before Valerie Bertinelli, Elizabeth was the first Queen of the TV movies; she went from queen of the witches to queen of the TV movie and it was no longer a struggle to break away from Bewitched," Herbie J Pilato, author of two books on Elizabeth Montgomery, said.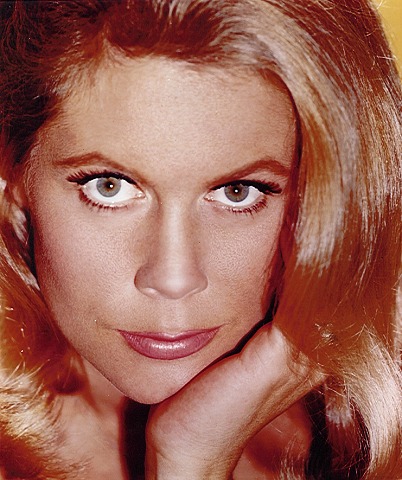 Her career was cut short when she passed away from colon cancer on May 18, 1995.
While the Los Angeles Times reports that she was 57 years old at the time of her death, other sources have her birth year as 1933, making her 62.
The actress had been fighting cancer for a long time and had finally won the fight, but she relapsed while filming Deadline for Murder: From the Files of Edna Buchanan.
It was too late by the time she finally got checked out in March of 1995. Her liver was now plagued with cancer as well.
Elizabeth passed away peacefully in her Beverly Hills home with her husband and three children by her side. Her memorial service was conducted at Beverly Hills' Canon Theatre a month after her death. Author and old friend Dominick Dunne spoke about his and Elizabeth's early years together in New York City as jazz legend Herbie Hancock provided musical entertainment.
The Westwood Village Memorial Park Cemetery in Los Angeles was the site of the cremation of the Bewitched actress.
In a 1992 interview, Elizabeth discussed the roles she had played during her career.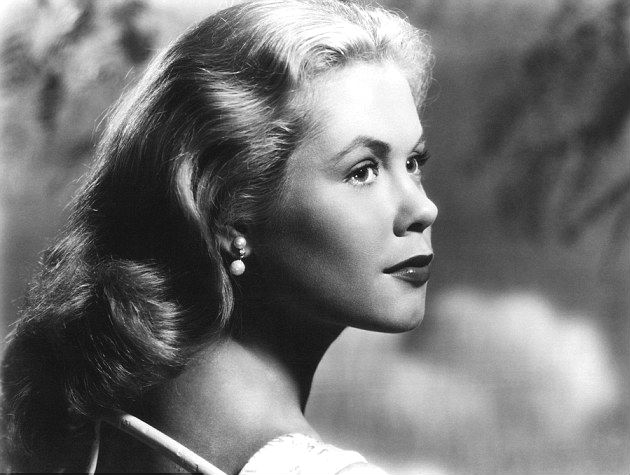 "They all have different kinds of 'feels' to them and that's probably one of the reasons why I've done them. I get letters from people saying one of the things they like best about what I've done since 'Bewitched' is that they never know what I'm going to do next."
She's so stunningly beautiful, even in her natural state! Her premature death is a great loss to all of us.
Please SHARE this post on Facebook if Elizabeth Montgomery was one of your favorite actresses!