Off The Record
Ron Howard Wept When His Mother Was Cast In A Role Years After She Had Given Up Career To Raise Them Properly
Ron Howard is famous all across America. He is an American director, producer, screenwriter, and actor. He first came to prominence as a child actor, guest-starring in several television series, then later on shifted to directing, producing and sometimes writing a variety of films and television series. Some of his movies include A Beautiful Mind (2001) Cinderella Man (2005), the historical drama Frost/Nixon (2008), the biographical sports drama Rush (2013), and the historical adventure film In the Heart of the Sea (2015), all of which are amazing movies.
If you haven't seen them all, here's a list to save you hours of scrolling on IMDB. But not many people know the story behind his Hollywood career.
His parents were entertainers too, but they made quite a sacrifice to make sure their kids have a proper childhood.
Unlike many kids, Ron and Clint Howard had a childhood filled with fame and recognition, but thanks to their parents they also got the more traditional childhood.
In their book "The Boys: A Memoir of Hollywood and Family," they noted how hard their parents worked, but also made sure that they had a proper childhood, instead of one only filled with glamour and fame.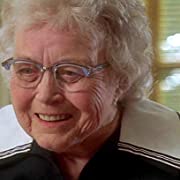 Both of their parents, Rance and Jean were in the entertainment industry. Jean, the mom, studied at the American Academy of Dramatic Arts in New York, but suffered an accident that impaired her movement, making her unable to walk.
Luckily, she recovered and got back to studying at the University of Oklahoma where she met her future husband, Rance.
The Howard boys described both of their parents in detail in their book. She was a doll-faced red-haired woman, and he was a handsome and slender man. They both fell crazy in love and pursued their dream jobs of acting together.
Both Rance and Speegle got into children's theater touring company.
But once they decided to get married, they focused on starting and raising a family in a more traditional way.
Soon they welcomed both of their beautiful boys, Ron and Clint Howard. Speegle continued to act for a while but dropped it all to focus on raising her sons.
Rance continued acting as well as managing the careers of his sons. When Ron landed a role on "The Andy Griffin Show," Rance was there beside him, as well as "The Music Man."
His father was beside him all the way.
Clint also starred in roles on projects like "Bananza," "Star Trek," and "Gentle Ben." Their parents were careful with their sons' earnings and put them in trust accounts because it's so easy for things to go south when we are not prepared to handle large sums of money.
Clint talked about how they had all their needs fulfilled by their parents. They didn't buy lavish things nor supercars. Instead, they were living very down to earth.
Both Ron and Clint exposed how growing up in Hollywood wasn't an easy task, but Rance made sure his boys grew up sane and aware of the surroundings, as well as keep their mental health intact.
Ron recalled an incident when the older child actors started using profane language on set, but Rance stepped in immediately and reminded the older kids of his son's age and the appropriate language to use.
Fast forward today, Ron Howard is one of the most respected directors and actors in Hollywood. His brother also appeared in many projects, including "The Grinch," "Parenthood" and more.
Thirty years after their mom got retired to raise both of them, Ron gave her another chance at acting.
Rance recommended that that Ron cast his mother in 'Apollo 13'. To make the process less formal, Ron did the audition at their parents house.
Not only Ron cried during the audition because he got emotional, but he also got aware how great of an actress she was. The role he was auditioning his mother for was Tom Hanks' mother in "Apollo 13".
The 1995 movie was a blast, earning 29 awards, two of which were Academy Awards.
They lost their mom Speegle in 2000 when she was just 73 due to heart and respiratory problems. Later on in 2017, they lost their father at the age of 89.
Clint & I have been blessed to be Rance Howard's sons. Today he passed at 89. He stood especially tall 4 his ability to balance ambition w/great personal integrity. A depression-era farm boy, his passion for acting changed the course of our family history. We love & miss U Dad.

— Ron Howard (@RealRonHoward) November 25, 2017
After losing both of their parents, the Howard brothers were glad they had one another. Clint revealed that they had a tough time grieving their parents properly, and decided to dedicate the book "The Boys: A Memoir of Hollywood and Family," that helped them come to terms with their loss.
The Howard boys are amazing human beings. We wish them well, and hope they encounter more success in their lives!
Our parents don't often get the credit they deserve. They are our heroes, superheroes and everything in between. Share this piece with your Friends and Family to show appreciation to your parents, something they deserve a lot more, and a lot more often.