Off The Record
Paul Walker Will Return In Fast X – "He Is Pretty Much Alive"
The director of the upcoming tenth installment in the Fast and Furious franchise has revealed how fans may look forward to the return of Paul Walker's popular character.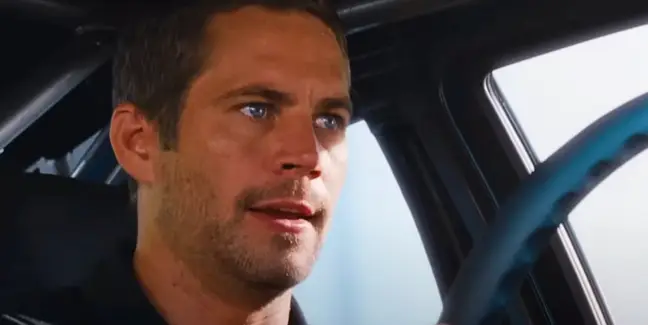 Fans were already excited to see Vin Diesel, Michelle Rodriguez, Tyrese Gibson, Ludacris, and others return for Fast X, but the release of the film's trailer last week ratcheted up the anticipation to new heights.
In addition, it hinted at Brian O'Conner's (Walker) eventual return. Tragically, the actor passed away in a vehicle incident in 2013, and his last film role was a cameo in the 2013 sequel Fast & Furious 6.
Walker's character has retired but is still a part of the high-octane action of the blockbuster film despite his untimely death.
In addition to CGI, the presence of the former FBI agent was maintained on screen by Walker's real-life brothers who functioned as body doubles.
Director Louis Leterrier has spoken out about how he plans to incorporate Brian into the upcoming Fast X film, as well as reassured fans that Brian is still "very much alive" in the Fast and Furious franchise, ahead of the film's release later this year.
"Well, Brian is very much alive in the world of Fast and Furious and they've teased him a lot in the previous movies," he told TotalFilm.
"In 9, we see the car coming. It's something that is planned. This movie jumps back and forth between the past and the present."
Leterrier revealed that Walker's family still plays an integral role in the franchise, despite the decision to place Brian firmly "in the past," where he belongs.
"You will see Brian in the past, you won't see Brian in the present. It's something that everybody has to be on board with.
"The Walker family is still very much a part of this franchise, you'll see how in this movie. It just has to be the right moment, the right tone."
When Diesel's friend and former co-star passed away on November 30, 2017, he sent a heartfelt Instagram tribute to him.
He captioned the post: "Nine years … love you and miss you."
Jason Momoa and Brie Larson will both be making their series debuts in the next picture.
The Aquaman actor will portray a villain named Dante, who prefers to travel by motorcycle.
"New allies will be forged and old enemies will resurface. But everything changes when Dom discovers that his own eight-year-old son is the ultimate target of Dante's vengeance," the film's synopsis explains.
In the trailer, the protagonists say that the 'end of the road' is beginning, suggesting that Fast X would be the first part of a two-part finale to the long-running series.
The release date for Fast X is set for May 19th, 2023.
Please SHARE this exciting news with Family and Friends!