Off The Record
No One Signed A Bullied Boy's Yearbook; Then One Message Changed Everything
A school is an educational institution designed to provide learning spaces and learning environments. It's also a place for kids to make friends and enjoy their time. However, not all kids receive the same treatment from the peers.
Cassandra Ridder has a 12-year-old son Brody who was teased by other kids. Brody enjoys different things unlike his peers. He likes to play chess and fencing.
However, that's not the reason why he was bullied.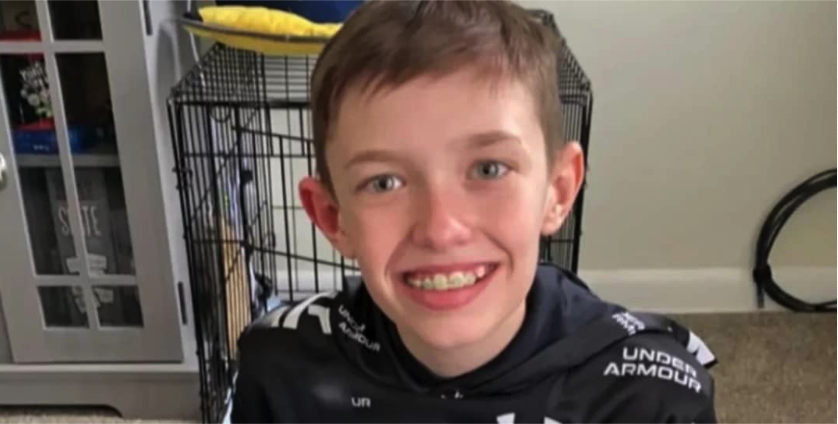 Cassandra picked up Brody from school and asked him to see his yearbook, as the teacher told her they would be brining one home, but Brody's eyes teared up when she asked.
When Brody told her the reason why, her heart was shattered into pieces. Usually kids leave messages written in the yearbook, but since nobody agreed to write one he only had messages written by his teachers.
Brody wrote a message to himself which said: "Hope you make some more friends – Brody Ridder."
Cassandra took a picture of the heartbreaking yearbook and shared it on the Facebook group with other parents.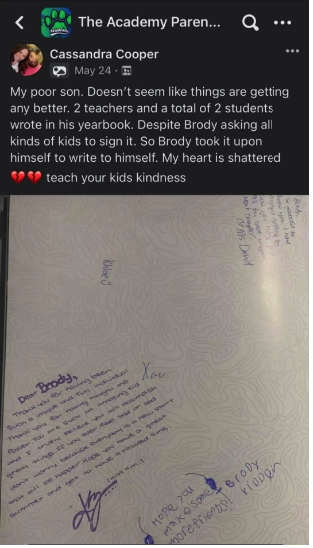 "My poor son. Doesn't seem like things are getting any better. 2 teachers and a total of 2 students wrote in his yearbook. Despite Brody asking all kinds of kids to sign it," she wrote on the Facebook page. "So Brody took it upon himself to write to himself. My heart is shattered. Teach your kids kindness."
The next day, Brody called his mother and told her to post a picture of his yearbook. It was filled with lots of messages from his classmates, even by eight and eleven grade students.
Some of the messages were: "Hey dude, you're freaking awesome. Stay that way."
"Brody — you are the kindest little kid. You are so loved. Don't listen to the kids that tell you different."
"Brody — I hope you have an amazing summer! You're worth it and you matter!"
"Hey buddy, never change, never put your head down."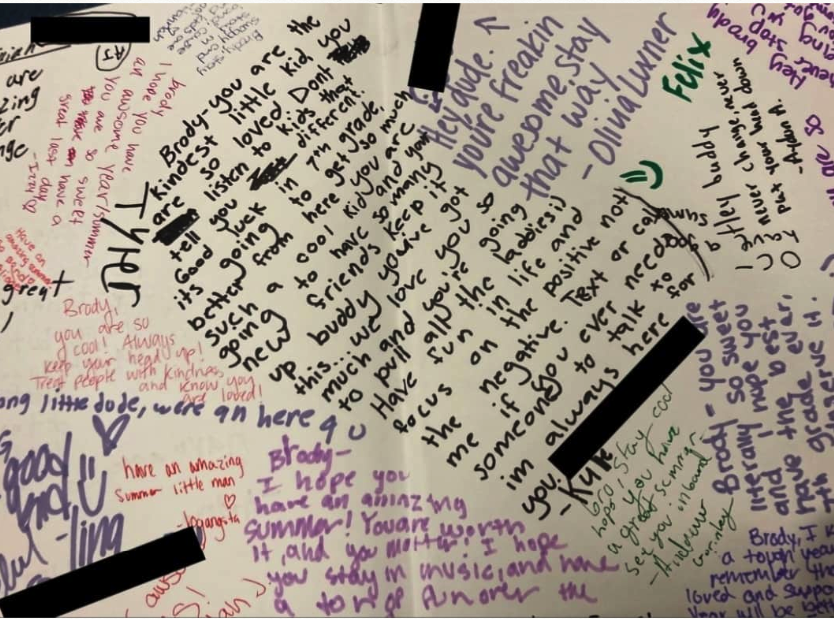 Brody was extremely happy with the response he got, and can't wait for the next year to begin!
Please SHARE this story with your family and friends on Facebook to remind them to always be kind.