Off The Record
Mark Wahlberg Remains A Devout Catholic Despite Faith Being Unpopular In Hollywood
Mark Wahlberg has never been one to keep quiet about his religious convictions, and in recent years he has become increasingly outspoken.
On Ash Wednesday, the first day of Lent, the actor made an appearance on the Today Show.
During his interview with Savannah Guthrie, he explained why he doesn't indoctrinate his kids with religion.
"I don't want to jam it down anybody's throat, but I do not deny my faith. That's an even bigger sin."
"You know, it's not popular in my industry, but I cannot deny my faith."
While talking to Guthrie, the 51-year-old actor marked his forehead with ashes in the shape of a cross.
On Ash Wednesday, Catholics all around the world fast in preparation for the Lenten season.
While most people link fasting during Lent with abstaining from eating, Wahlberg noted that this is not always the case.
"There are many different elements to fasting," he said.
"I think the important thing to understand is that, first of all, if you have issues with food, there are other things. God knows the things that he wants you to detach from. We all know those things that make us feel guilty, don't make us feel as good as we should."
"So (it's about) being able to detach from those things and focus on good habits as opposed to bad habits."
Wahlberg has stated that beginning on Ash Wednesday and continuing through Good Friday, he will abstain from eating meat and will consume only one meal per day.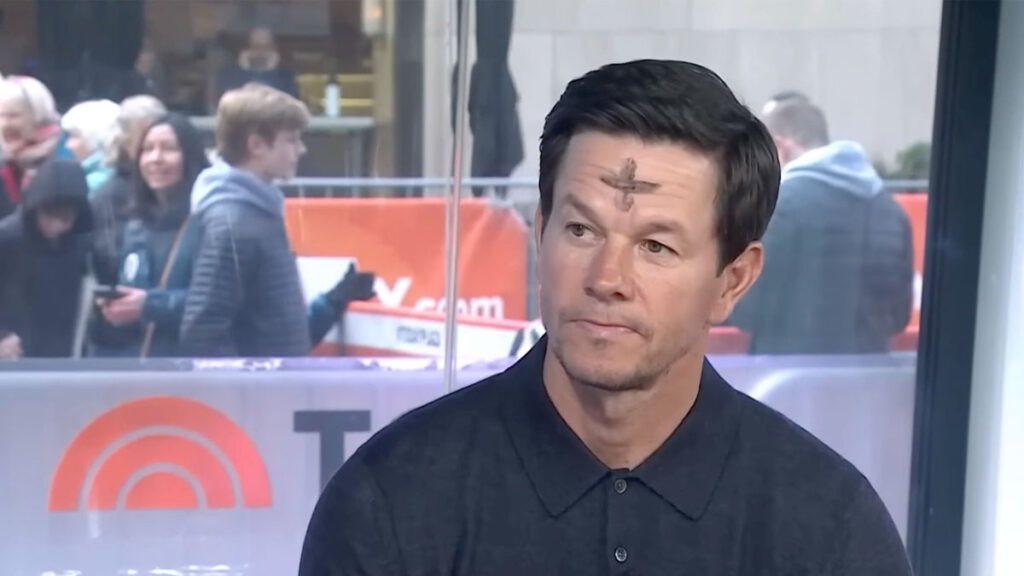 The self-control he gained via observing Lent, he said, served him well throughout his life.
"Once I started getting into movies and transitioned from music, I realized I needed a lot of discipline in my life, and that discipline has afforded me so many other things. I've been rewarded for it so much, and I want to share that with people, whether that's with fasting, working out more, detaching from other things and just spending more time with God, in prayer or in thoughtful reflection."
He is cautious, though, about forcing his views on others. As much as he values sharing his faith with people, he told Guthrie, "it's important to respect and honor them [and their beliefs] as well."
I really love Mark Wahlberg. I can't think of many other famous people who are so vocal about their Christian religion.
Please SHARE this article if you also like Mark Wahlberg!