Off The Record
Justin Bieber Battles Health Problems After Canceling 2023 Tour
After canceling the rest of his global tour due to health concerns following the diagnosis of Ramsay Hunt Syndrome, Justin Bieber is already in better spirits and giving his fans the thumbs up just days later.
Ramsay Hunt Syndrome type 2 is a rare form of shingles that can induce hearing loss and facial paralysis, both of which the 29-year-old musician revealed he was experiencing in June 2022.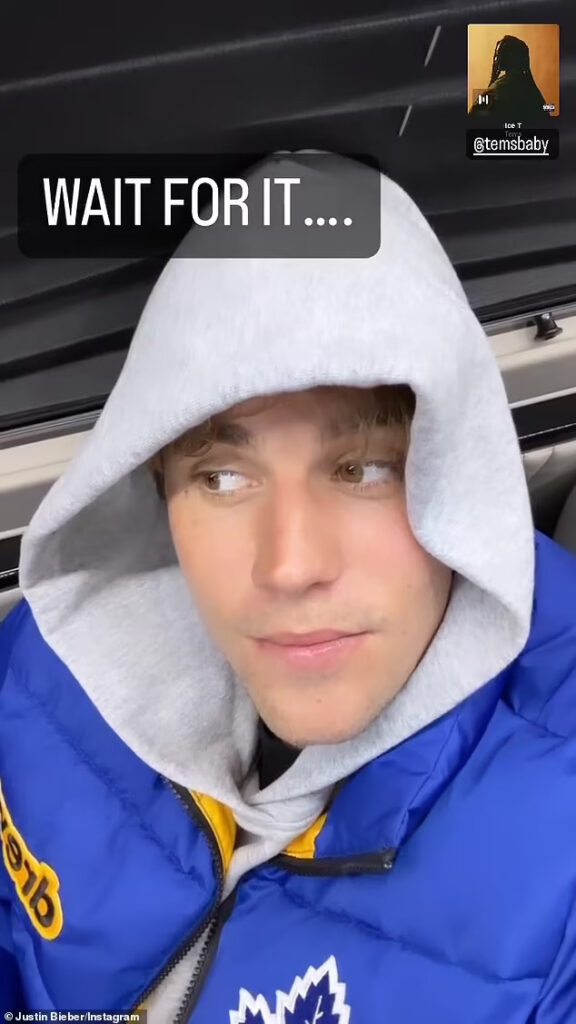 Bieber had originally planned to resume his tour in 2023, but he revealed earlier this month that the remaining dates would be scrapped.
According to DailyMail.com's reporting, the singer's wife Hailey and their family were afraid for his health and "forced" him to cancel the event.
The musician posted a video to his Instagram story on Wednesday in which he appeared to be in a much better mood.
Bieber wore a grey sweatshirt and a blue puffer coat in the Wednesday video, which was set to Tems' song Ice T.
The artist posted a short video with the message, "Wait for it….," in which he zoomed in on his face and smiled for his 281 million followers.
Although Bieber has made great strides since revealing his diagnosis in June of last year, he has not provided any further updates on his health.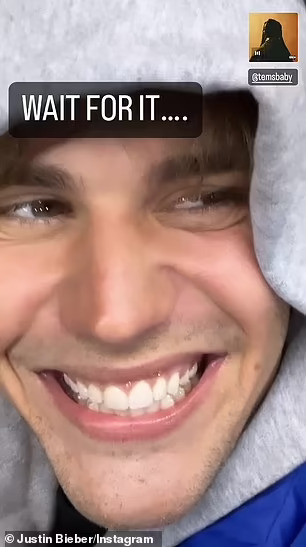 In the video, he revealed that he had been diagnosed with Ramsay Hunt Syndrome, which the Mayo Clinic defines as 'a shingles outbreak affects the facial nerve near one of your ears.'
Although facial paralysis and hearing loss caused by this disease are usually transitory, they can be permanent if not treated promptly.
'Obviously as you can probably see with my face. I have this syndrome called Ramsay Hunt syndrome and it is from this virus that attacks the nerves in my ear and my facial nerves and has caused my face to have paralysis,' Bieber explained in the June 2022 video.
In a later Instagram Story post, Justin revealed his sadness, writing, 'Been getting progressively harder to eat which has been extremely frustrating, please pray for me,' with a teary emoji.
'Can't believe I'm saying this. I've done everything to get better but my sickness is getting worse,' he wrote in an Instagram story post.
'My heart breaks that I will have to postpone these next few shows (doctors orders). To all my people I love you so much and I'm gonna rest and get better.'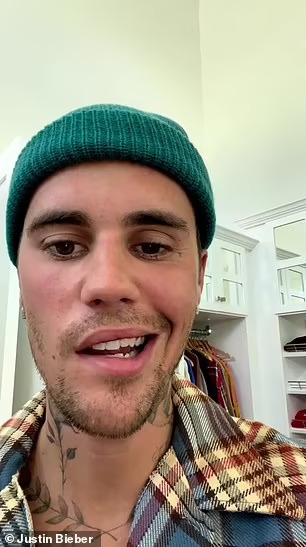 In another video he released, the musician revealed the catastrophic implications of his diagnosis, including the inability to blink his right eye, smile, or even move his right nostril.
He explained: 'So there is full paralysis on this side my face. So for those who are frustrated by my cancellations of the next shows, I'm just physically obviously not capable of doing them. This is pretty serious as you can see.'
A few days ago, DailyMail.com reported that those close to the artist said that the singer's medical team "forced" the singer to cancel the tour.
'Justin is fragile and has has been worn thin lately. He was told that this needed to happen and he was left with no other choice,' an insider says.
'He knows that if he did not cancel the remaining tour dates, it could have a horrible impact on his overall health. If he does not have his health, he has nothing.'
According to the source, 'He feels horrible about it. He is aware that this impacts so many people who really on him and he is committed to making sure that they are all okay.' 
In addition to Justin's physicians, his family and friends have also been 'worried' about his deteriorating health, the insider revealed. Hailey, his wife of 26 years, shares their concerns.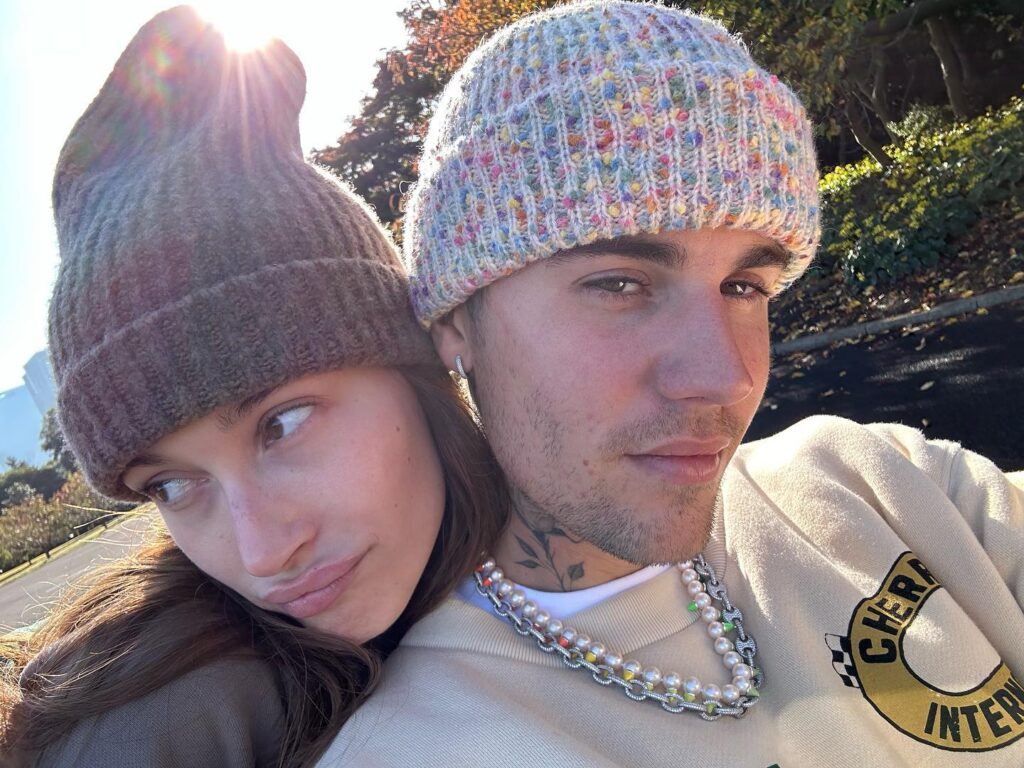 'For so many years, Justin felt like he was invincible and that nothing could hurt him. But after getting sick with Ramsay Hunt, it became so clear to him that he is not,' the source shared.
Please SHARE this article with Family and Friends and wish him a quick recovery!