Off The Record
Demi Moore Is Always There To Look After Bruce Willis – "Until The Very End"
The situation of Bruce Willis is well-known to everyone with access to the internet at this point, with tributes and words of support coming in for him every day.
After receiving a diagnosis of aphasia, the Hollywood legend decided to retire from performing last year. As his illness worsened, he reportedly had trouble communicating, which hampered his on-set performance.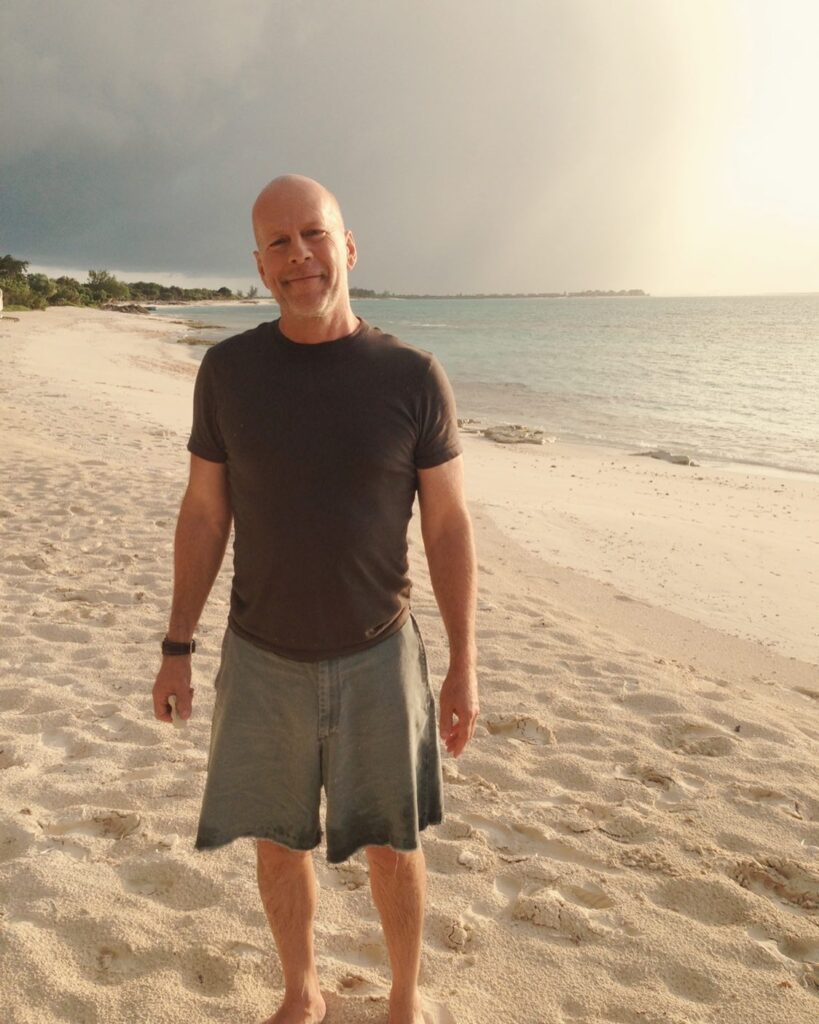 However, since then, his condition has worsened, and his family has confirmed that he has been diagnosed with dementia.

Obviously, the news shocked Bruce's family, friends, and fans all around the world, and since then, they have been showing their love and support in a variety of ways.

Copy

The following is a statement released by Demi Moore, their children, and Willis' current wife, Emma Heming.

"Our family wanted to start by expressing our deepest gratitude for the incredible outpouring of love, support and wonderful stories we have all received since sharing Bruce's original diagnosis.

"In the spirit of that, we wanted to give you an update about our beloved husband, father and friend since we now have a deeper understanding of what he is experiencing.
"Since we announced Bruce's diagnosis of aphasia in spring 2022, Bruce's condition has progressed and we now have a more specific diagnosis: frontotemporal dementia (known as FTD).

"Unfortunately, challenges with communication are just one symptom of the disease Bruce faces. While this is painful, it is a relief to finally have a clear diagnosis.

"FTD is a cruel disease that many of us have never heard of and can strike anyone."

Copy

The statement finished:

"Bruce has always found joy in life – and has helped everyone he knows to do the same. It has meant the world to see that sense of care echoed back to him and to all of us.

"We have been so moved by the love you have all shared for our dear husband, father, and friend during this difficult time.

"Your continued compassion, understanding, and respect will enable us to help Bruce live as full a life as possible," the family concluded.
Since his diagnosis became public, Bruce has been keeping a low profile, but he did go out for coffee with two pals over the weekend.

The actor's loved ones, of course, will play a significant role in his life over the next few months. Although his wife Emma and his children are helping out, they are not the only members of his family to do so.

Now, Bruce's ex-wife Demi Moore, with whom he has long had a close relationship, has reportedly moved in with the Willis family to lend a hand. However, Emma, his wife, has now disproven these rumors.

Copy

Previously a source reportedly told the Daily Mail that "Demi has moved in, and she is not leaving until the very end."

However, it's safe to say that Demi Moore quarantined with Bruce Willis during the COVID-19 pandemic – the actress shares three children with Willis, Rumer, Scout, and Tallulah.

Such a kind thing Demi Moore did; it shows how strong the bonds of family love can be.

Share this article on Facebook if you're praying for Bruce Willis at this terrible time. We're with you, Bruce!