Off The Record
Dad Let His 3-Year-Old Pick Her Own Outfit For Picture Day – The Results Are Hilarious
When it comes time for the annual class picture, the students get to dress whichever they choose for an extra special treat.
However, some children may feel uncomfortable doing so because they worry about how their everyday clothes will be perceived by others, and others simply do not feel comfortable posing for photographs.
Three-year-old Kaylieann Steinbach went to bed the night before her class picture, excited for the next day.
But as she looked at the outfit her parents had prepared for her, her excitement turned to disappointment.
This young child took the independent decision to select her own wardrobe.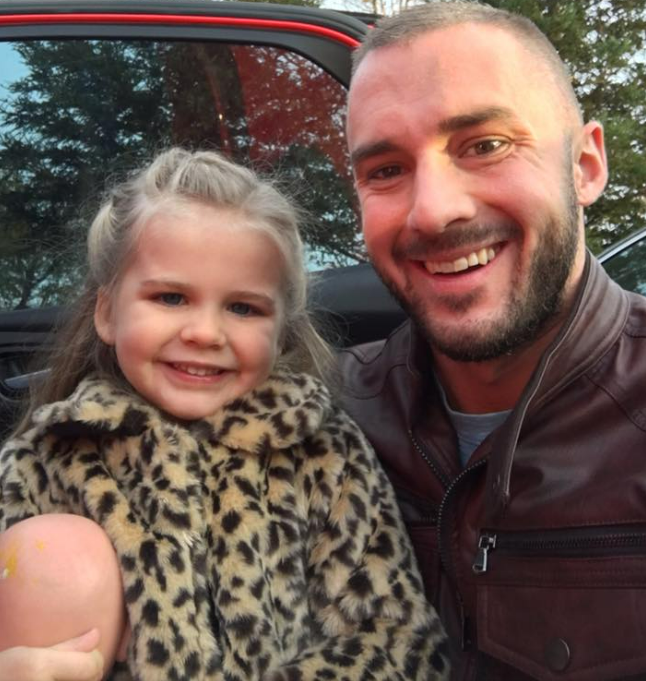 Since Kayliean has profound hearing loss and cannot distinguish the letter "S," she substitutes "Pooterman" and "Pootergirl" whenever she refers to Superman and Supergirl.
For the school photo, she had no doubts about what she wanted to wear.
She exclaimed, "Pootergirl!" as her parents began to dress her in various new garments.
"Well, I couldn't argue with that answer," her father Austin Steinbach said to us.
Kaylieann attained her objectives and dressed like a hero. She was absolutely happy as she posed with a doll and her supergirl outfit for the cameras.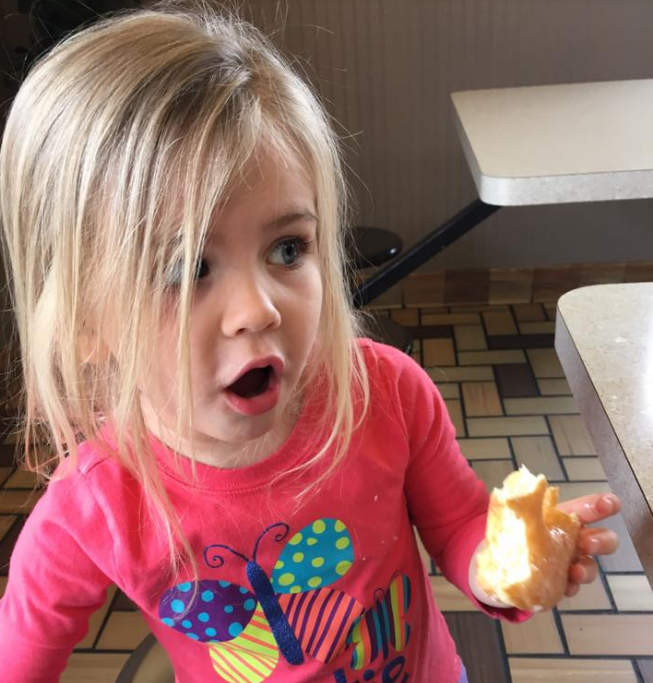 Austin said that she routinely dresses up for school, and that both the teachers and children look forward to seeing which superhero outfit she'll wear.
Austin's reaction to the responses to Kaylieann's class photo on Reddit blew his mind. Many people wrote to him to offer their support.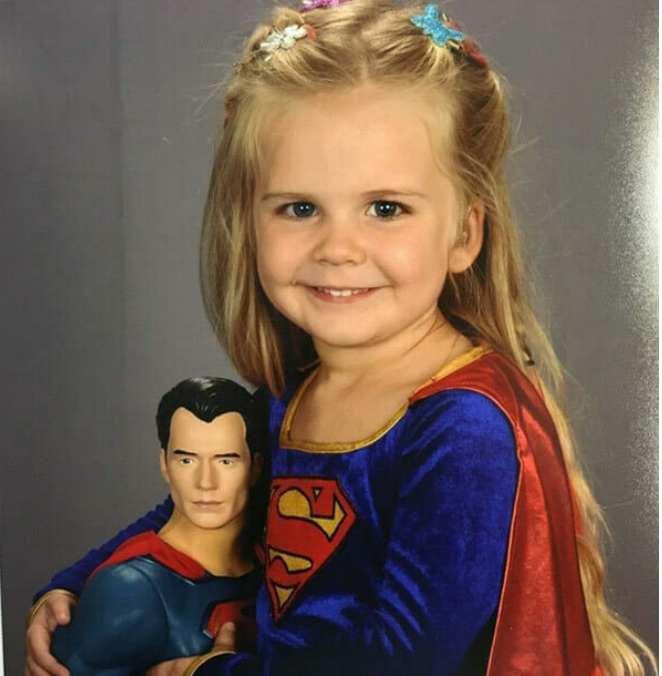 "The reaction and turnout from the deaf community is amazing," he said. "I still haven't been able to get through all the messages of support and kind words people have sent me. I could never have imagined how much her picture could have touched so many," Austin Steinbach told the Huffington Post.
Kaylieann is the genuine super hero; she is such a brave young woman.
If you agree that it's great that Kaylieann finally got to see her lifelong ambition realized, please SHARE this article with Family and Friends!