Off The Record
Alain Delon's Son Is All Grown Up Now And He's An Exact Replica Of His Famous Dad
One of Europe's most recognizable actors is Alain Delon.
The 87-year-old French great not only acts, but also produces and directs films, and he has an impressive career spanning over 50 years.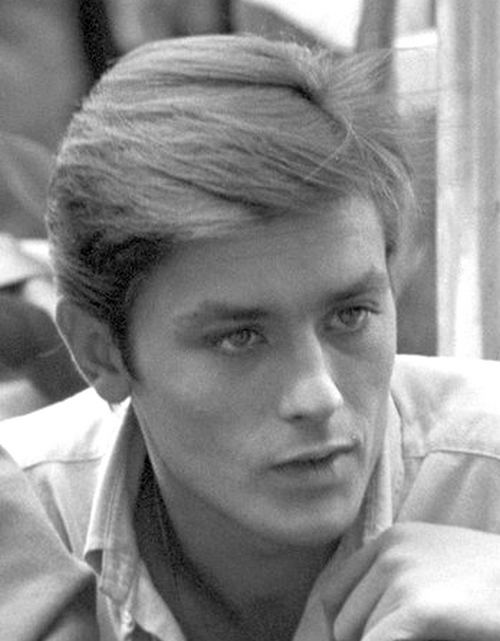 Yet, if you were to ask him what he is most proud of, he may say that his three children are his greatest accomplishment.
One of his boys is now an adult and, despite what you may have heard, he has the same good looks as his renowned father…
When it comes to movie stars, Alain Delon is up there among the most beloved and sought-after faces in the industry.
His piercing blue eyes and effortless Gallic charm were enough to inspire a generation.
In fact, he still does so, effectively attracting new generations and reminding the world why he has endured and become so beloved for so long.
Alain Delon – Early days
On November 8, 1935, the superstar was born in Sceaux, a French village located in the Hauts-de-Seine region that includes the inner suburbs of Paris.
Alain's mother placed him with a foster household following their divorce. He would spend the rest of his formative years as a teenager in a series of boarding schools.
After much deliberation, he enlisted in the French navy and was eventually assigned to Indochina.
Before deciding to settle in Rome, he worked as a bellboy, a clerk, and a server upon his return to France.
Be Gorgeous But Shut Up (1958), starring famed French actor Jean Paul Belmondo, was one of his earliest commercially successful films.
In the same year, he appeared in the film Christine, where he met Austrian sensation actress Romy Schneider, with whom he would begin a publically adored romance.
Alain's first major performance was in the critically acclaimed 1960 film Purple Noon, which was based on Patricia Highsmith's novel The Talented Mr. Ripley.
Alain Delon – European success
After a chance meeting with Italian neorealist filmmaker Luchino Visconti in the early 1960s, Alain Delon began his ascent to international stardom with the release of Rocco and His Brothers.
The movie was an overnight success all across the globe.
In addition, Delon's success with Visconti led to other partnerships with other well-known Italian filmmakers.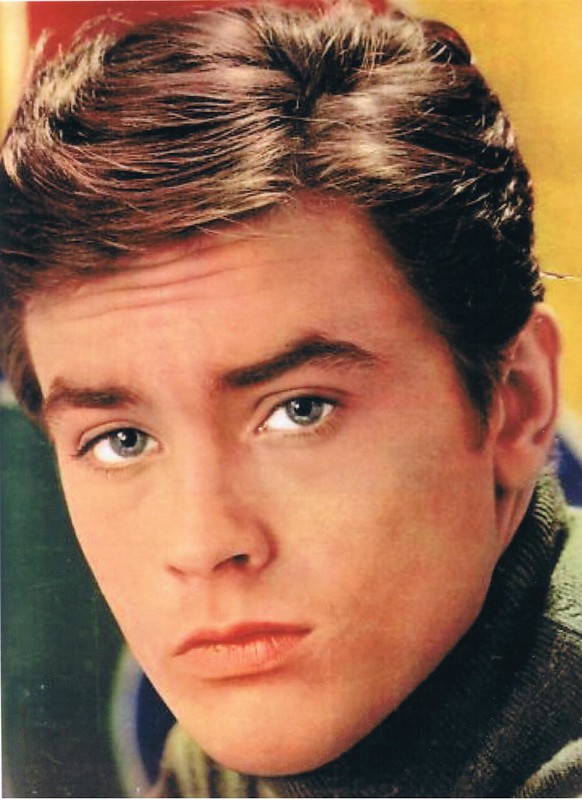 He co-starred with Monica Vitti, an Italian actress, in Michelangelo Antonioni's 1962 film The Eclipse.
He was nominated for the Palme d'Or and the Special Jury Award at the Cannes Film Festival for his performance.
His role in Visconti's The Leopard, an epic drama released in 1963, brought him additional international acclaim.
He plays Prince Tancredi Falconeri, the nephew of an elderly Sicilian aristocrat (Burt Lancaster) caught up in the social and political upheaval of Italian unification in the middle of the nineteenth century, in the film The Leopard.
Delon's main focus in the 1960s was breaking through in the United States, the most lucrative market for European actors at the time.
Alain Delon – US
Because of his French accent and European good looks, Delon was often put in the role of the traditional Latin Lover.
Despite this, he was able to land tiny roles in films like The Yellow Rolls-Royce (1965), which also starred Shirley MacLaine.
Alain's first picture after signing with Columbia was the action flick Lost Command (1966), in which he played a member of the French Foreign Legion opposite Anthony Quinn and Claudia Cardinale.
After that, he co-starred with Dean Martin in the Western Texas Over the River. Despite his best efforts in Hollywood, the French phenomenon did not achieve the level of success in America that he had hoped for.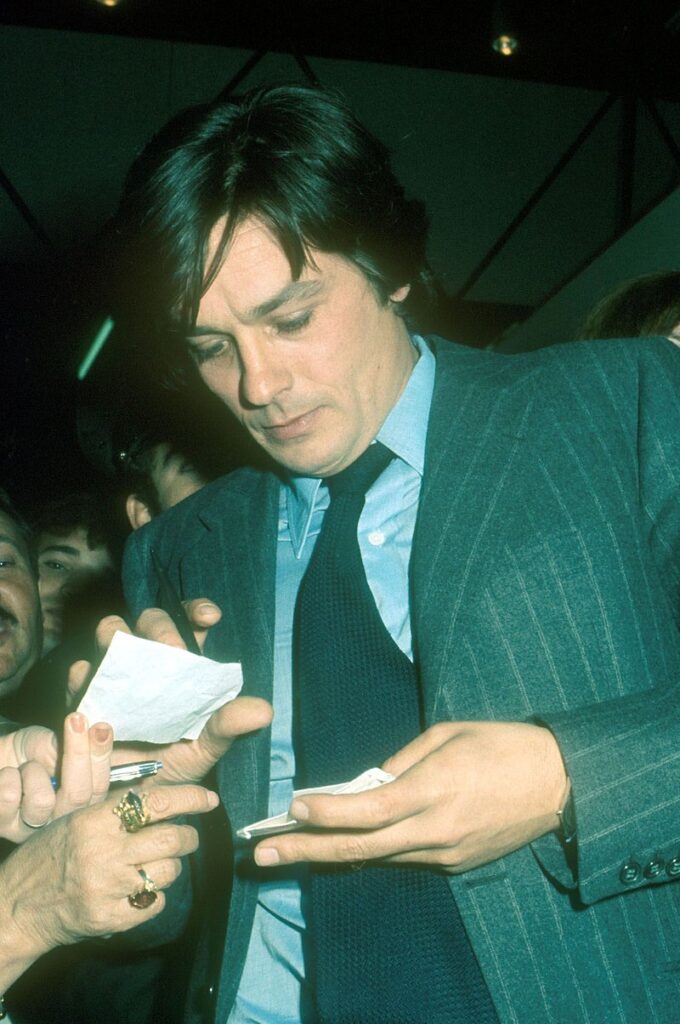 Then he went back to France and had another smash success as the assassin Frank Costello in Le Samoura (1967). Delon's performance was groundbreaking, setting the bar for portraying compelling, challenging characters.
Delon remained a popular choice for roles in films of the noir/detective genre throughout the rest of the 1970s, with appearances in films including The Sicilian Clan, Borsalino, and Le Cercle Rouge.
Curiously, it was the 1975 film Zorro that opened the door for European cinema to be known in Communist China (it was one of the first Western movies played in China after the Cultural Revolution), Japan, and Latin America.
Alain Delon – Relationships
It goes without saying that Alain Delon's romantic life has been a focal point of much media interest throughout the years, as it has been for countless other superstars who have commanded the limelight for decades.
After his five-year relationship with Romy Schneider came to an end, he wed actress Nathalie Delon and had a son, Anthony, in 1964. In fact, they didn't divorce until 1969.
Anthony is now an actor as his famous father was before him.
In the ensuing years, Delon dated Mireille Darc and Anne Parillaud. He started dating Dutch model Rosalie van Breemen in the 1980s, and their relationship lasted for 20 years.
With this union, he welcomed two more children into the world: Anouchka Delon (born in 1990) and Alain-Fabien Delon (born in 1993). (born in 1994).
His offspring all seem to have acquired his dapper good looks.
Most telling is the fact that his youngest son, Alain-Fabien, aged 28, looks exactly like his famous father.
Alain-Fabien – dad Alain's copy
In addition to sharing a name with his father, Alain-Fabien is also a physician like him.
He has also appeared in the films Savage Days (2021), Fabio Montale (2001), and Ultra Pure.
Alain-Fabien possesses his father's captivating, piercing blue eyes.
Those same iconic facial expressions that made his father famous are also on display in his son.
No one can deny the uncanny likeness between him and his father.
Together like two peas in a pod! The best of luck to Alain and his kids in their endeavors.
Please SHARE this piece with all the Alain Delon's fans you know.