Some of the stars who have paid respect to Raquel Welch after her death on February 15 at age 82 include Deborah Roberts and Reese Witherspoon. Her agents announced that the actress passed away at home following a short illness.
"Just heard. Raquel Welch has died. She lit up movie screens for years with her beauty and charisma. What a life. She was 82," Deborah tweeted in the hours after Raquel's passing was confirmed.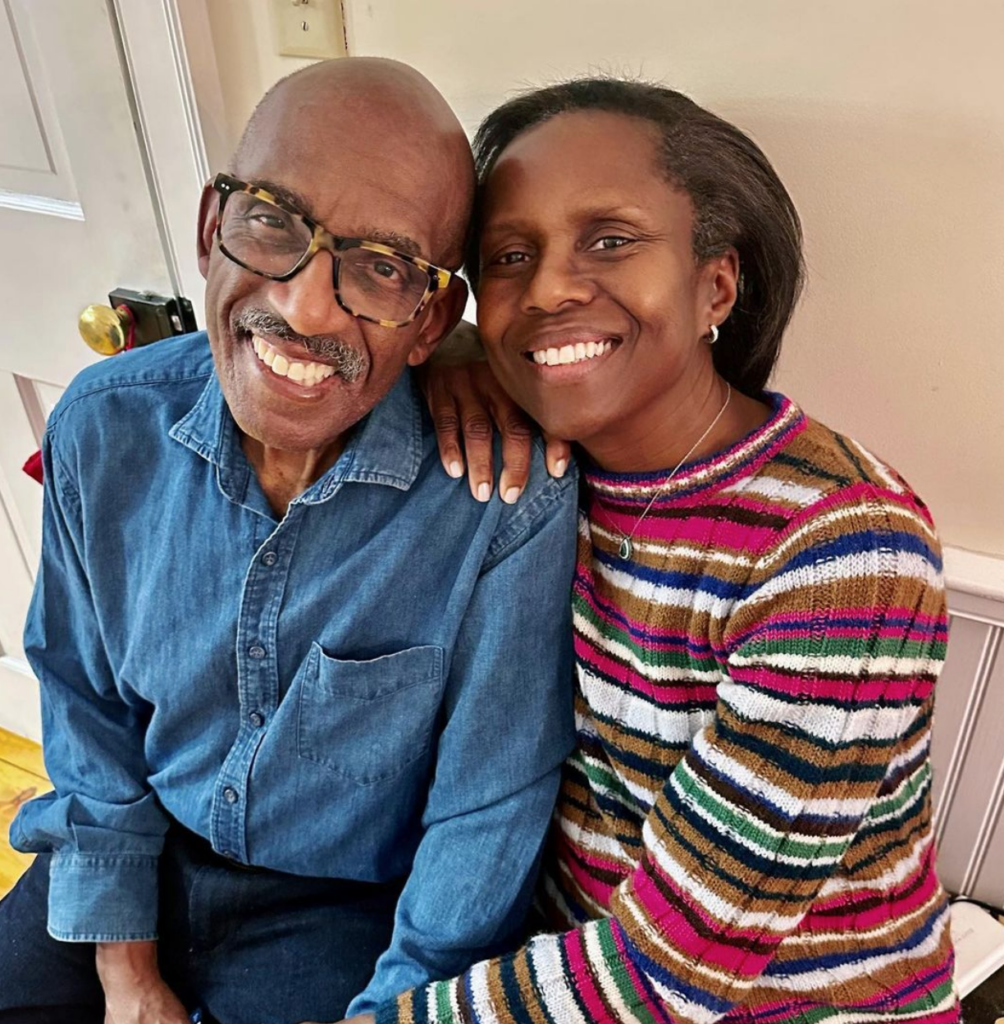 Starring alongside Raquel in the smash blockbuster Legally Blonde from 2001, Reese chimed in: "So sad to hear about Raquel Welch's passing. I loved working with her on Legally Blonde. She was elegant, professional and glamorous beyond belief. Simply stunning."
The tweet continued: "May all her angels carry her home. Sending love to her family and her many fans."
Raquel played Mrs. Windham Vandermark, Chutney Windham's mother, who suspected her stepmother, Brooke Taylor-Windham, of murdering Chutney's biological father, Hayworth Windham. By the time Chutney realized she had murdered Brooke's father, it was too late.
"We'll never forget our remarkable friend Raquel Welch, one of our favorite guests on The Muppet Show," the official account for The Muppets posted on Twitter. "From dancing with a giant spider, to inspiring Fozzie Bear, and duetting with Miss Piggy, Raquel could do it all!"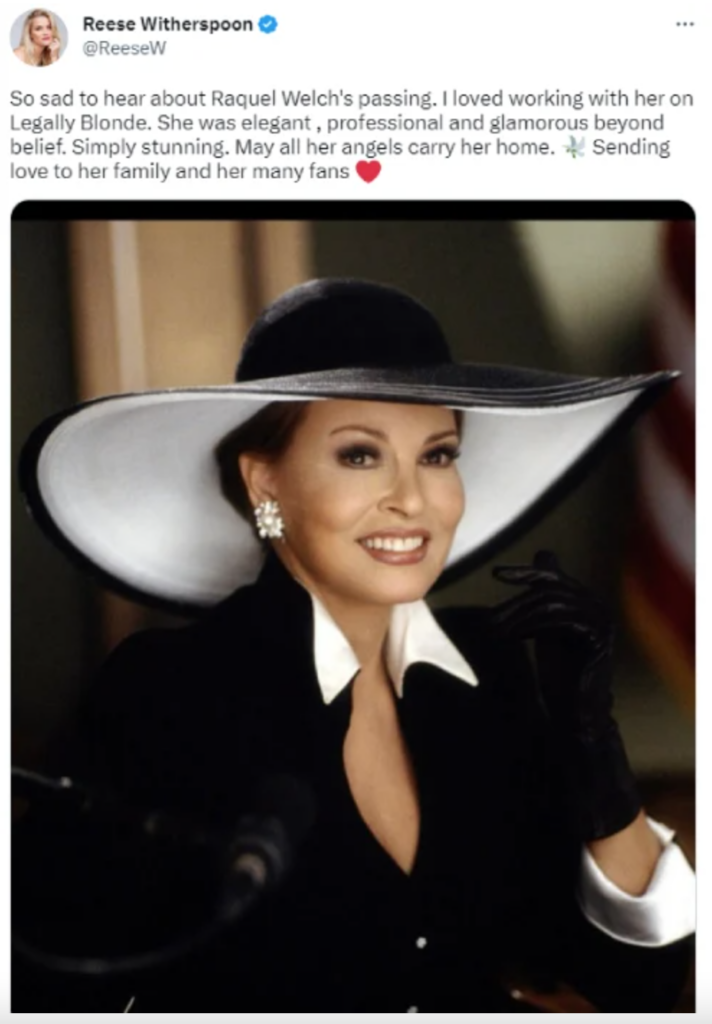 Actor Christopher Meloni, who starred with Welch on Law & Order: Organized Crime, also paid tribute via Twitter, writing, "Raquel Welch dying is a very weird feeling."
"This is so sad. I had the great pleasure of working with Ms. Welch when I was a regular on Sabrina the Teenage Witch and she was awesome," actor Paul Feig shared.
"Kind, funny and a true superstar whom I was pretty much in love with for most of my childhood," he added. "We've lost a true icon."
"The legendary bombshell actress of film, television and stage, passed away peacefully early this morning after a brief illness," Raquel's manager said in a statement on February 15. "Her career spanned over 50 years starring in over 30 films and 50 television series and appearances. The Golden Globe winner, in more recent years, was involved in a very successful line of wigs."
"Raquel leaves behind her two children, son Damon Welch and her daughter, Tahnee Welch," it concluded.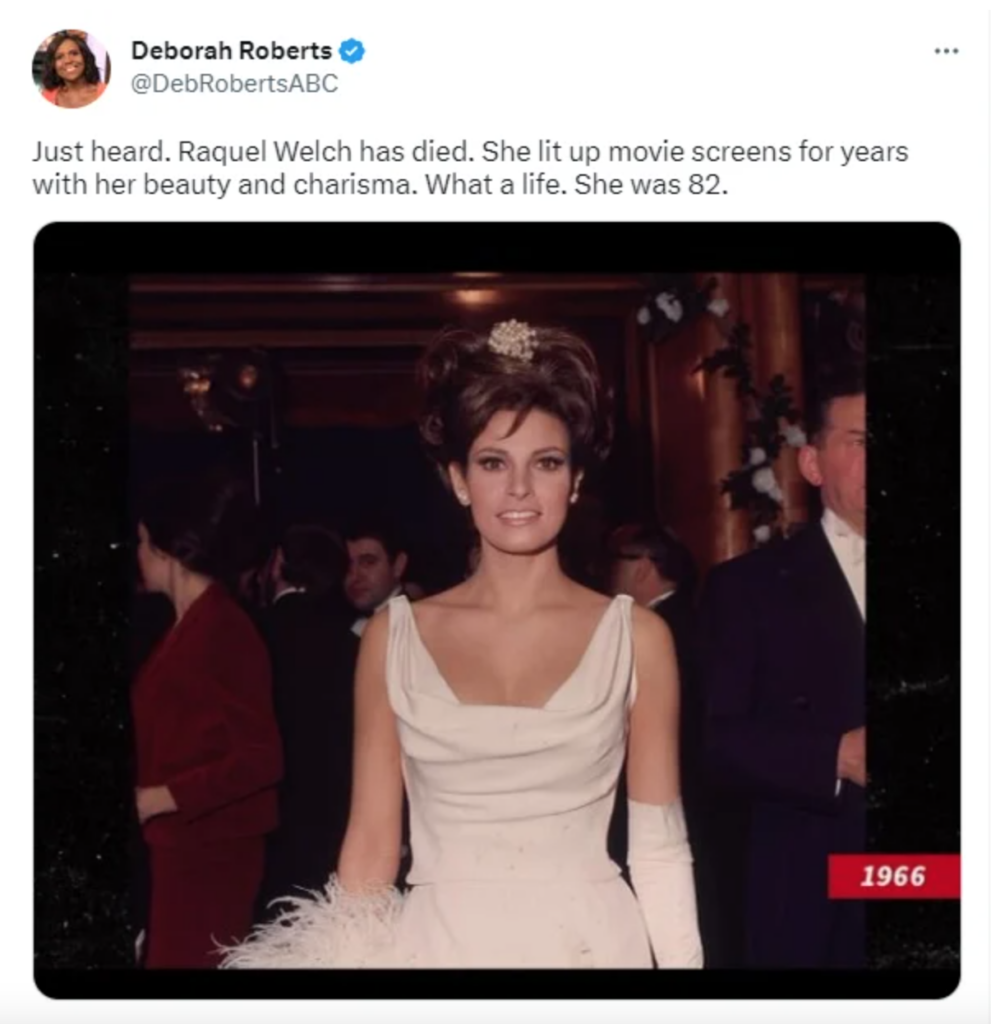 Although having only three lines in One Million Years B.C., the poster featuring the actress in a doe-skin bikini became an instant hit and helped make her a cultural icon of the 1960s.
In 1974, Raquel won the Golden Globe for Best Motion Picture Actress in a Musical or Comedy for her role in The Three Musketeers, alongside co-stars Faye Dunaway and Charlton Heston; she was also nominated for the Golden Globe for Best Actress in a Television Film for her role in Right to Die (1987).
Raquel tied the knot for the first time with her childhood beau James Welch in 1959. In addition to Damon, they also welcomed daughter Latanne 'Tahnee' Welch.
She married film producer Patrick Curtis in 1967 when her marriage to James failed, but they divorced four years later. She was married twice: first to Andre Weinfeld, a film and TV producer, for ten years (1980–1990), and then to Richard Palmer, the proprietor of Mulberry Street Pizza, for another ten years (1999–2004).
Please SHARE this article with Family and Friends!